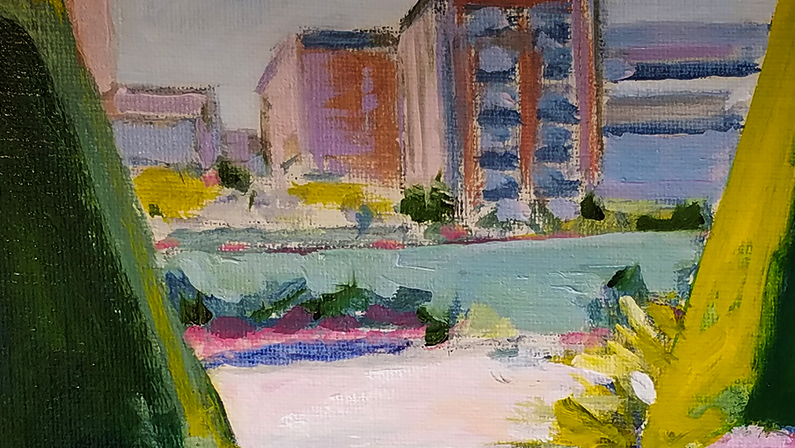 Chuck Bauer back for Spring Art Tour 2021
Chuck Bauer Back for Spring Art Tour 2021!
This is Bauer's 4th year on the Tour—Welcome back, Chuck! Recently, he wrote:
At the moment I am interested in the emotion that might be called domestic nostalgia. As I approach the middle of my eighth decade I hope to continue growing as an artist, technically of course, but also creatively, expressively, and compassionately.
–Chuck Bauer
Chuck also recently wrote a wonderful article What I learned from 50 years on State Street in WSJ. What a great trip down memory lane to Downtown Madison.
More from Memory Lane…
Used to drive to Milwaukee once a week in 1984 for life drawing with this all male group, Men's Sketch Club, that dated its founding from the 1930's, together with most of the members!
Membership card for Men's Sketch Club – Milwaukee
Now Showing in Scheduled Group Exhibitions:
W.R.A.P. (Wisconsin Regional Arts Program Competition & Exhibit)
– Monroe, Wisconsin.
3/12/21 – 4/17/21
Monroe Arts Center,
Monroe, Wisconsin
Wisconsin Watercolor Society, Spring Exhibition 2021
Little Gems, Big Impact
1/15/2021 – 5/9/2021
Cedarburg Art Museum, Cedarburg, Wisconsin
Finished March 18, 2021
Allen Centennial Gardens on UW Campus
oil over acrylic on panel
10 x 14 inches
ctbauer.com