Summit Art Studio
905 Daniel Pass
Mount Horeb, Wisconsin 53572
608.358.0366
For the tour, I will be setting up in my garage.
Flat driveway and wheelchair accessible.
Credit Cards are accepted.
Reflection of who I am as an artist keeps bringing me back to one word, evolution.
I have always loved art – I drew and painted as a child, and as I got older, the transition into adulthood left me little time for creative expression.
In my 30s, another major transition into parenthood gave me the unexpected inspiration to return to art.
Spending time with my sons and seeing the world through their eyes, moved me to pick up the paint brush again and express color with renewed wonder for the world around me.
Nature is my subject matter, whether literally interpreted through landscapes and still life or abstractly represented by the textures and depth of oil and cold wax medium.
Like the evolution of my life experiences, I love to explore and imagine the journey of objects and am inspired by history, age, and patina.
The next phase of my personal evolution and the evolution of my work is yet unknown.
Education, research, and experimentation will take me there.
Born in Missouri, I finished my MBA at William Woods University.
Shortly after, my wife and I moved to Madison and eventually to Mt. Horeb, our current home.
Throughout my life I have always explored art and have taken countless classes to learn as much as possible.
Leaving my job to stay home with my boys and explore art full time has been the best adventure so far.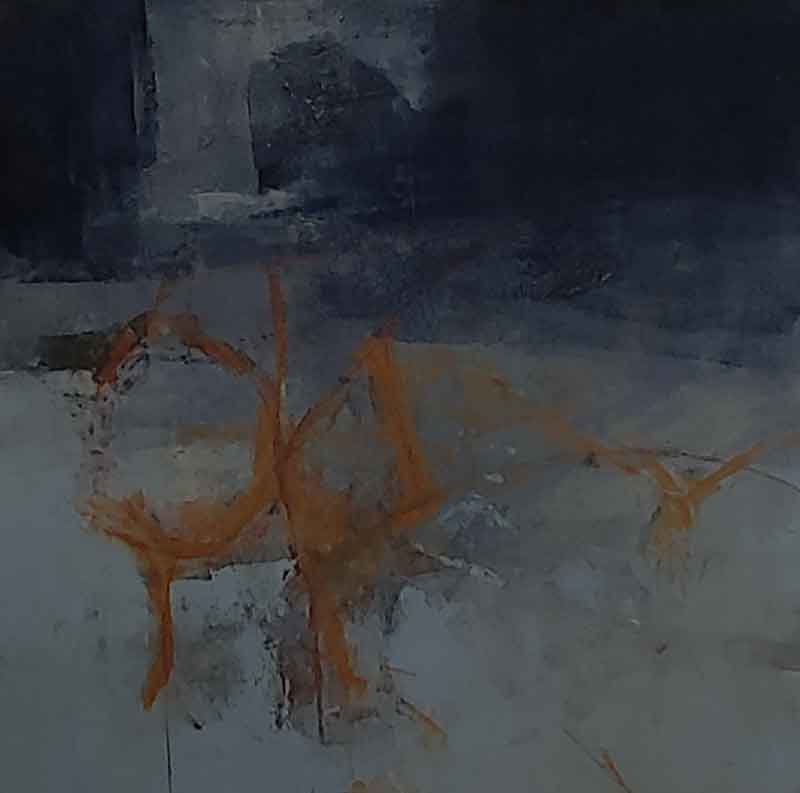 During the tour, Rick will be working on several oil and cold wax pieces in various stages of completion. Adding and subtracting layers and using a variety of tools and supplies is all part of the experience. Guests will have a chance to join in the process.