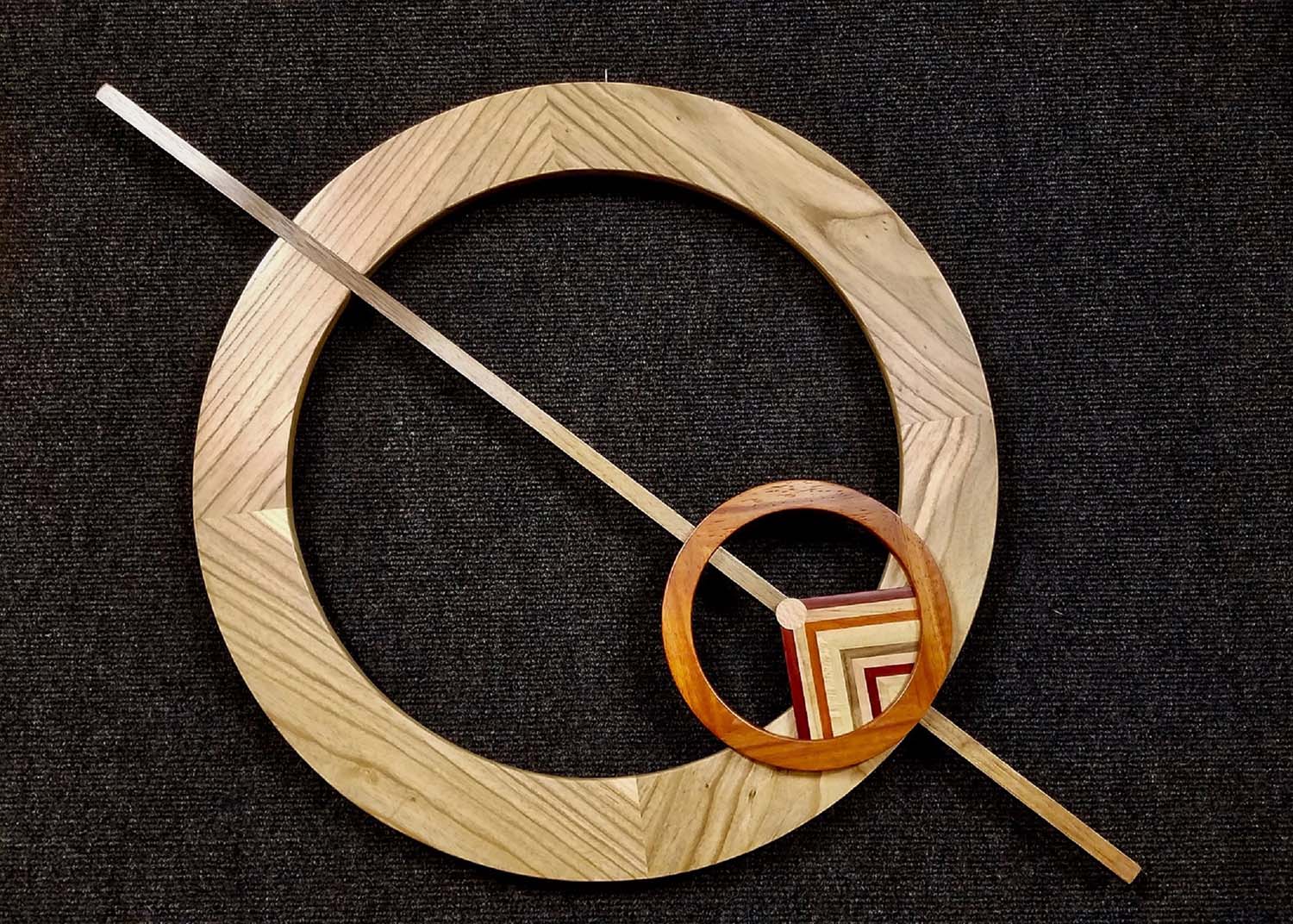 Wood, wall hangings and lathe turned accessories
Charob Heavenly Grains
5093 County Highway P
Cross Plains, Wisconsin 53528
608.798.0439
There are no stairs to the main level of my studio and it should be accessible to a wheelchair, however, it is built into a hillside and there is a moderately inclined concrete pad about 10 feet long from the driveway to the studio entrance. Parking is available on site about an eighth of mile off the road.
Credit Cards are accepted.
When I was younger, I was fascinated watching my uncle turn wood on his lathe. Later, I studied cabinet and furniture making learning joinery, wood movement and finishes. Decades after first watching my uncle, I now get to combine my fascination with the lathe, my eye for the wood's grain, and different joining techniques, adhesives and finishes to make shining and elegant wall pieces with a function. To get more lathe time, I also turn writing instruments and small accessories. My wood studio is on the edge of a woods near Cross Plains, Wisconsin and I use wood from my family's land for items I turn on the lathe. Most of my wall pieces are either arts & crafts designs or evoke celestial bodies.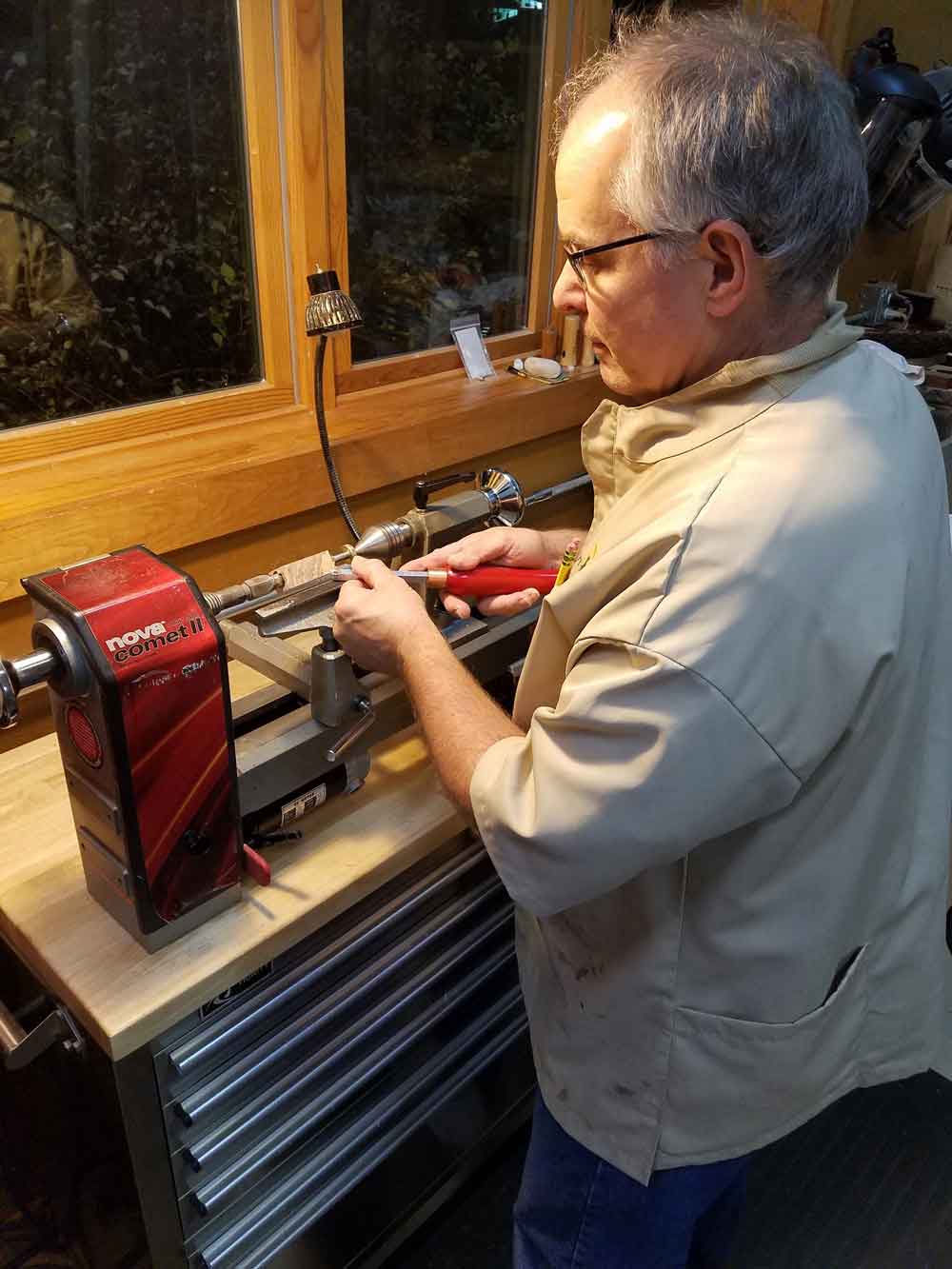 Live demonstration of wood turning on a lathe and scroll saw cutting.