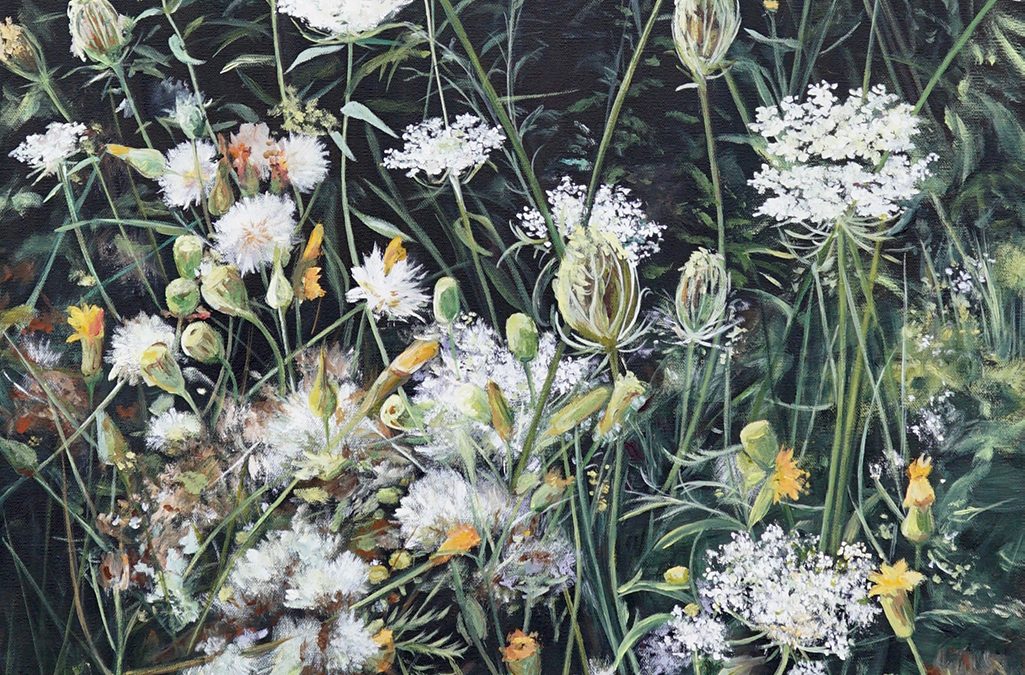 Painter, Karen Watson-Newlin returns for the 2021 Spring Art Tour
Welcome back Karen Watson-Newlin to her 5th Spring Art Tour!
She writes: After a year of Covid-19 and all 2020 shows cancelled, I am excited to share new works with the public and see reactions to the ideas I have spent months developing
For the Tour, June 4-6, Watson-Newlin will be showing at Rimrock Farm Barn (3975 Moe Rd, Mount Horeb, WI 53572) with Jessica Curning-Kuenzi, Christine Echtner, Aileen Musa, and Sue Schuetz. That's right, ONE stop, FIVE artists!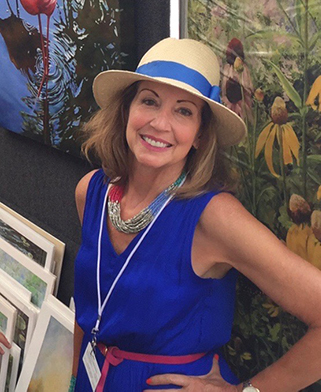 Karen Watson-Newlin's Summer Blessings from her Prairie series, acrylic
Full-time Painter for past 10 years
Since retiring from teaching art in 2011, painting is my fulltime occupation. Currently, represented by Woodland Gallery in Stoughton, WI and Décor in Madison, WI, I have work in corporate and private collections in the United States and abroad, including American Girl, Asperius Hospital, Epic Systems Corporation, Northwestern Mutual Insurance, Sauk Prairie Healthcare Clinic and others.
See a preview of Karen Watson-Newlin's work,…
…get information about the artist, her work, and more at her Spring Art Tour Artist page!