Robert Bergman: Big changes & new work
Big news
Bob writes: "The big news here is that after 52 years of running the blacksmith shop I will be selling to a new owner. He wants to continue and add to the history of 165 years of continuous service to the local community and nation wide market. I will do all I can to pass on the knowledge I have gained and do everything possible to ensure the new owner's success."
Please welcome Bob Bergman back for 2021; his 2nd year on the Spring Art Tour!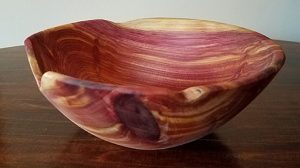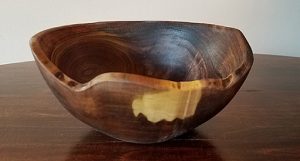 Bergman continues: "I turned 75 this year and want to focus more on my personal work. I have been experimenting in adding metal details to my wood turnings."
We can't wait to see the new work! You can see it for yourself at the 2021 Spring Art Tour, June 4-6. See a preview of Bergman's work at his Spring Art Tour Artist's page.