JazzArt
905 Daniel Pass
Mount Horeb, Wisconsin 53572
608.846.2642
For the tour I will be set up in a garage. Flat driveway and wheelchair accessible.
Credit Cards are accepted.
My artist name is Jazz and my artwork is known as JazzArt.
JazzArt is about simplicity – simple lines, simple patterns, simple colors, simple subjects – all to create a simple elegance.
What brushstrokes bring whimsy and delight?
What designs invite intrigue? What colors are the storytellers?
JazzArt takes the ordinary and makes it extraordinary.
It has been an honor to be commissioned for paintings, greeting cards, and business logos.
Buyers and on-lookers describe JazzArt as simple, happy, whimsical, playful, joyful, and calming.
To bring these qualities into people's lives is a privilege as an artist.
If your eyes fall onto a JazzArt painting and your heart finds delight, I have done my job.
I paint in both watercolors and acrylics.
JazzArt began with a unique greeting card line which continues today.
My commitment to the importance of the personal letter and a lifetime love of quotations, bring a partnership of words and image to support and encourage a person's life.
These 5 x 7 cards offer simple watercolor designs that interpret inspiring quotations for the message to be seen and heard.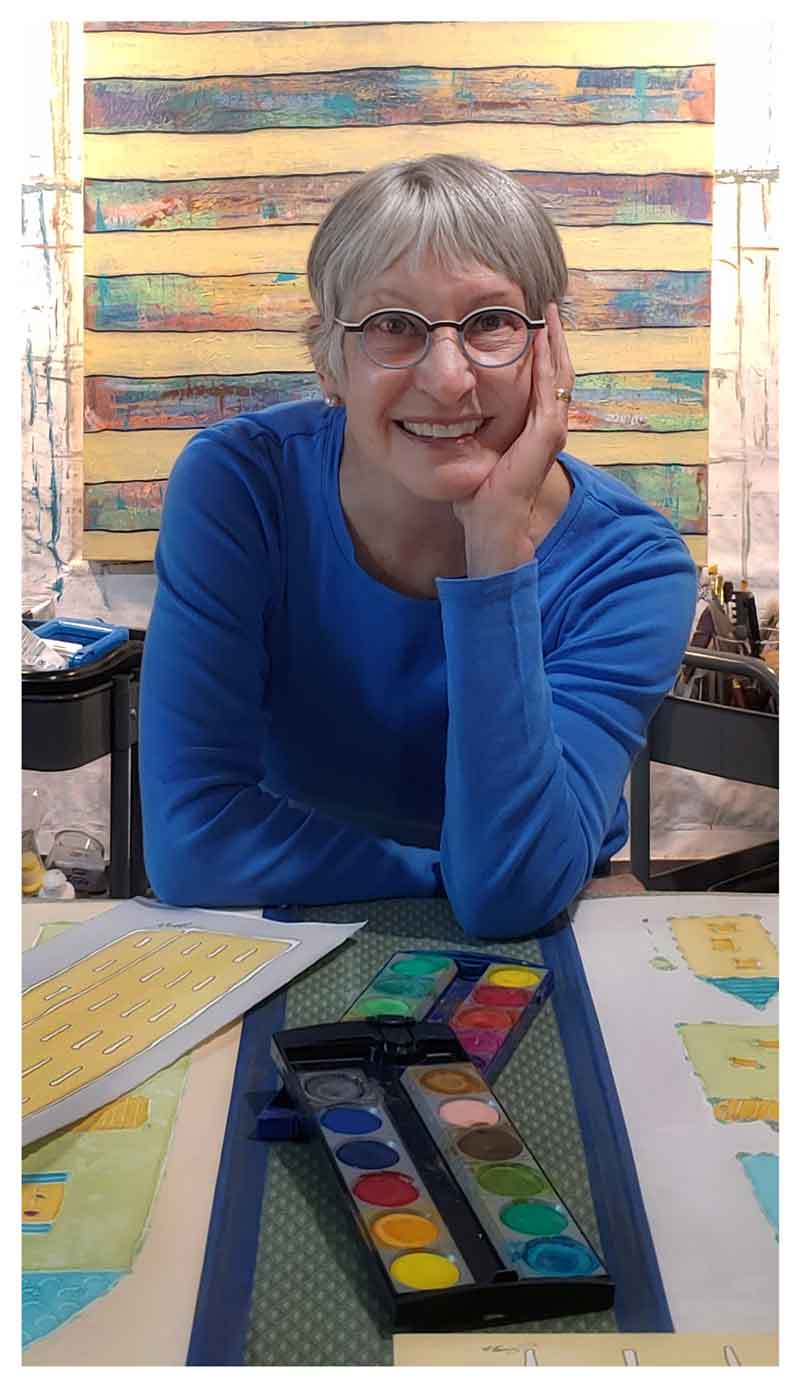 During the tour, Susan will demonstrate the process used with watercolors called MASKING.
The initial design is created using masking fluid on paper.
After the masking has dried, the background and defining colors are painted.
When the masking is removed, white organic borders surround the design.
These are then 'inked' in black to make the painting come alive.