Jewelry, Metal, Painting, Assemblage art
Coppermine
4996 County Highway P
Cross Plains, Wisconsin 53528
608.445.7044
Plenty of parking, wheelchair accessible, smooth ramp up to the barn entrance
Credit Cards are accepted.
"Working with metal, beads, paper, watercolor and oil paint/cold wax media, my art is influenced by the natural world, by industrial landscapes and by found objects.
Recycling is very important to me and I use the more interesting found vintage and used items in my art whenever possible.
These elements become important facets of my unique mobiles, collages, assemblages, objets tableau and jewelry.
The challenge is in finding a new purpose for something found in a resale shop, at the scrapyard or on the street.
Often, the piece directs the artwork.
My art education includes classes at UW-Madison, MATC, Edgewood College and many local and far-flung art workshops."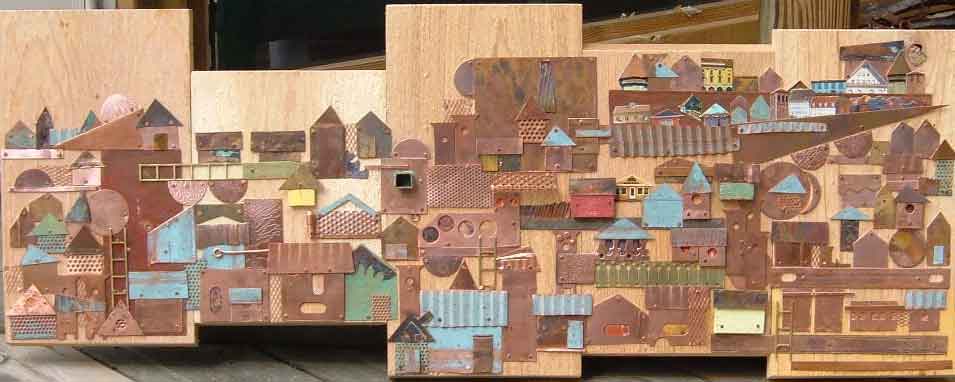 During the tour, Sue will be working on making a mobile, using copper wire, beads and found objects.