June 4-6, 2021 – Daily 10-5 – Mt. Horeb, New Glarus, Blanchardville, Barneveld, Black Earth, Mazomanie
Photography & Jewelry
Since an early age I have had a passion to preserve, explore and capture our area's nature. Most of my free time is spent hiking through Wisconsin looking for my next photograph. My favorite subjects include landscapes, animals of all kinds, waterfalls, old buildings, flowers, and trees. All of my photographs are taken in Wisconsin and Minnesota, with the majority in south central Wisconsin. I hope that my photographs will help people see the need to preserve the natural world for future generations. On days when the weather does not cooperate I stay inside and make chain maille jewelry. Using small stainless steel and aluminum rings woven together using a variety of techniques, I create earrings, bracelets, and necklaces.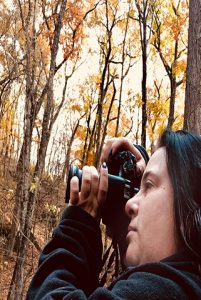 Spring Art Tour Demonstration
I will be working on chain maile jewelry and can show people various weaves. I can also give people advice and tips on photography.