N-9075 York Center Road
Blanchardville, Wisconsin 53516
608.543.3579
Ample parking. Slight grade change walking across mowed lawns. A few steps up into well illuminated and comfortable farm out buildings. Comfortable mowed trails available for enjoying 82 acres of restored prairie, oak savannah, and woodlands.
Credit Cards are not accepted.
I was born in Brooklyn, New York, and came to Wisconsin to attend college.
I graduated from the University of Wisconsin-Madison in Fine Art.
I began watercolor painting in earnest in the late 70's and have shown my work in exhibits, galleries, and shows throughout the U.S.
I have won awards throughout the country and my work is owned and shown in museums and over 50 corporations, hospitals, and public buildings, as well as private collections.
When I look over my paintings I can see the overall themes of nature and color.
I try to incorporate what I have learned along my life and painting journey into my current work.
The most important element to me is the use of color – particularly in how color itself, rather than shading or composition, affect mood and the viewer's response.
I have used the same or variations on a compositional theme repeatedly, using different colors and color combinations to achieve different moods and responses to my work.
I am interested in nature as it appears in a "natural" environment, rather than one where plants and land formations are manipulated or designed by people.
To this end, I have concentrated on wild areas, which people often overlook, such as country roadsides – spaces where the plants are not planted or managed.
The natural variety and selection is infinitely more interesting and dynamic than anything organized by a person.
In the last years I have also developed paintings of a more whimsical nature, including animals, the sky, and the ocean depths.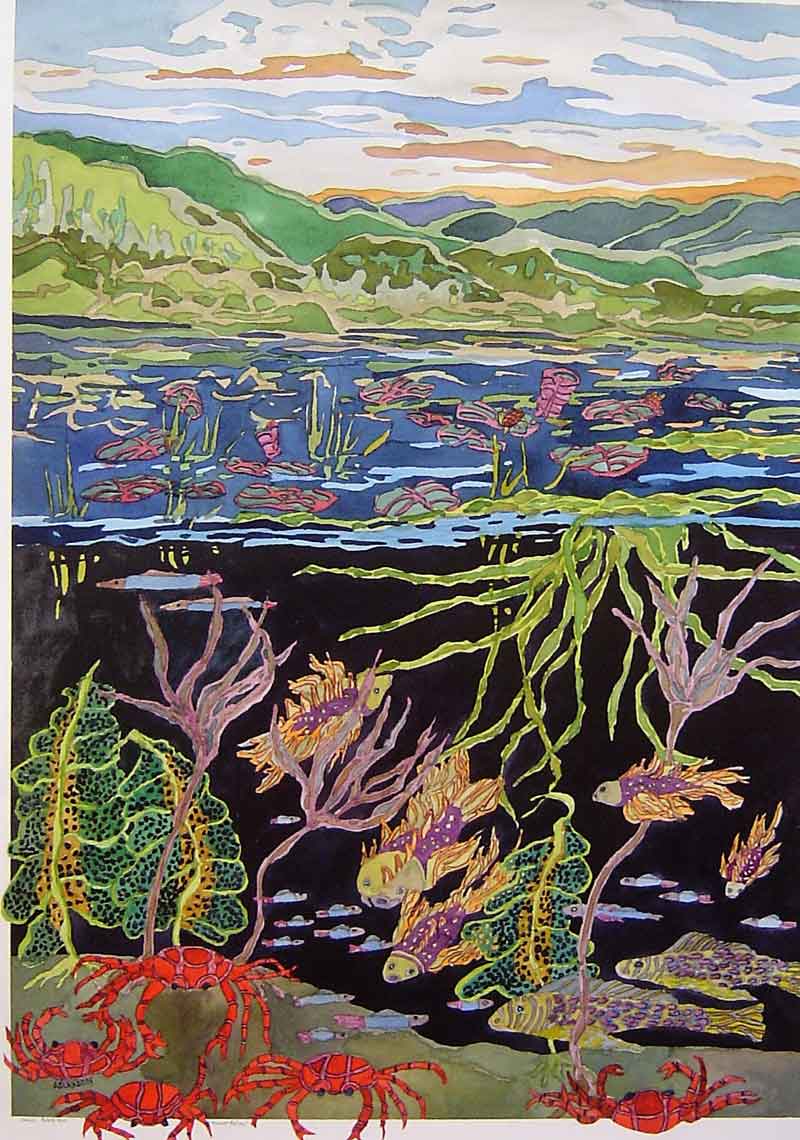 During the tour, Sarah will demonstrate a watercolor painting.