PaintingPainting
2D Mixed Media
3D Mixed Media
Zalucha Studio, llc
100 Lauryn Court
Mount Horeb, Wisconsin 53572
608.437.4792
Street parking on Blue Mounds Road.
It is a short walk across the lawn to the door with one step up into the studio.
Credit Cards are accepted.
Peggy received her BFA in Art Education.
She taught briefly in the public school system and then turned to studio art.
Peggy is best known for her photo-representational water media paintings on paper but more recently has been exploring abstraction, multimedia and collaboration.
She is a signature member of many organizations including the National Watercolor Society, the American Watercolor Society, the National Society of Painters in Casein and Acrylic, Transparent Watercolor Society of America and more.
Peggy has traveled extensively and has demonstrated and taught widely.
She is a cancer survivor who appreciates that she is still here to follow her creative passions.
It is her intention to assist and support artists by teaching, exploring, experimenting and pushing the limits of art-making so the viewer will constantly be stimulated by her images and her influences."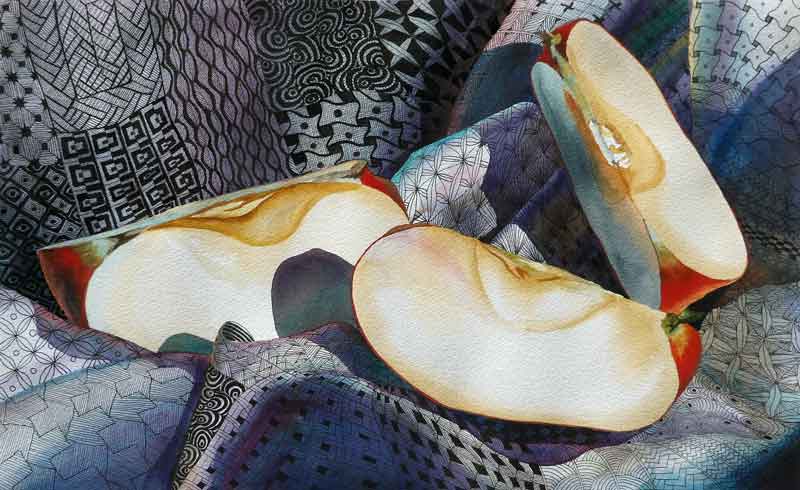 During the tour, Peggy will present her thoughts on revisiting older artwork with the intention of reviving them with new ideas.
She will focus on design and structure with images of "before" alongside the revitalized pieces ("after")