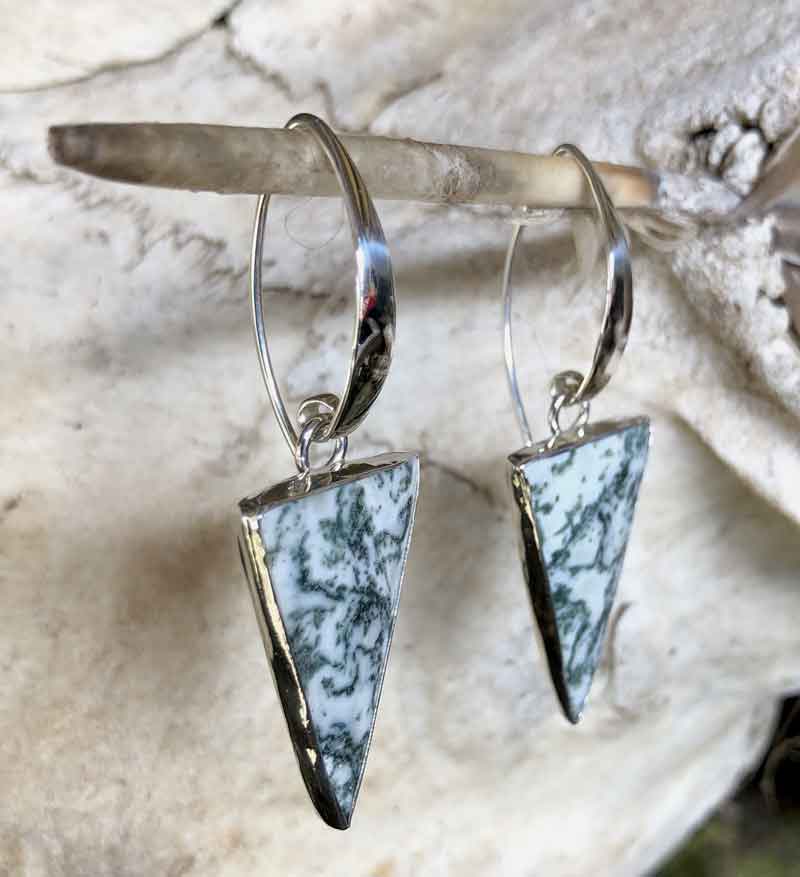 It is a gravel driveway off Highway K, south of Hwy 18/151.
The driveway is shared with two other visible homes.
Keep center when the driveway splits.
Our studio is on the ground level of the house.
Credit Cards are accepted.
I, Patty Klarer, design and create fine jewelry at my country home just outside of Barneveld, WI.
I have lived in Wisconsin for most of my life and have a love for nature and the natural world.
My love of creating jewelry began in high school back in the 70's.
Throughout my career I attended jewelry courses at MATC and a Stone Setting and Platinum Jewelry Course in Virginia.
I worked as a jeweler in some large jewelry stores in Madison, learning and sharing techniques with fellow jewelers.
Through my 40 years of creating jewelry with precious metals and stones, most of my knowledge and talent was self taught.
During this time, I attended many art fairs in southern Wisconsin while raising 3 children.
In the early 2000s I co-owned and operated an art store, Kaleidoscope Marketplace, in Mount Horeb.
We hosted many artists' work on consignment as well as operated a full service jewelry store.
Currently, my jewelry can be purchased through Bergey Jewelry in Mount Horeb, WI.
Here, I am the store's custom designer and jeweler.
I work side by side my daughter Ivy, also a jeweler, doing jewelry work such as customs and repairs for Bergey Jewelry stores in Mount Horeb and Oregon.
I have a reverence for working one on one with my clients, repurposing their old jewelry into a piece that suits them today.
My work is created in a strong fashion to provide years of enjoyment, using silver and gold to hold unique precious and semi-precious gems.
My custom creations seem to just flow from my hands so naturally as I catch life unfolding outside the window from my studio.
During the tour, Patty, along with her daughter Ivy Klarer, will be discussing and demonstrating a variety of metal-smithing techniques such as: wax carving, metal stamping, piercing, stone setting and other fabrication techniques.