Pamela Ruschman Fine Art
N7484 County Road N
New Glarus Wisconsin. 53574
414.217.7660
Easy access to all areas.
Credit Cards are accepted.
About Pamela and her art:
Pamela grew up on a dairy farm outside of Blanchardville, Wisconsin.
As a young child, she fed pigs and chickens as part of her daily chores.
As she grew older, milking the cows and helping with crop harvest became part of her everyday life.
Needless to say, agriculture and the love of animals is in her heart.
She never imagined as a young child that these experiences on the farm would play such an important role in her painting career.
After more than a decade in the agricultural advertising industry, painting Wisconsin's landscape and livestock became her passion.
She uses both the alla prima method and plein air to influence her larger studio work.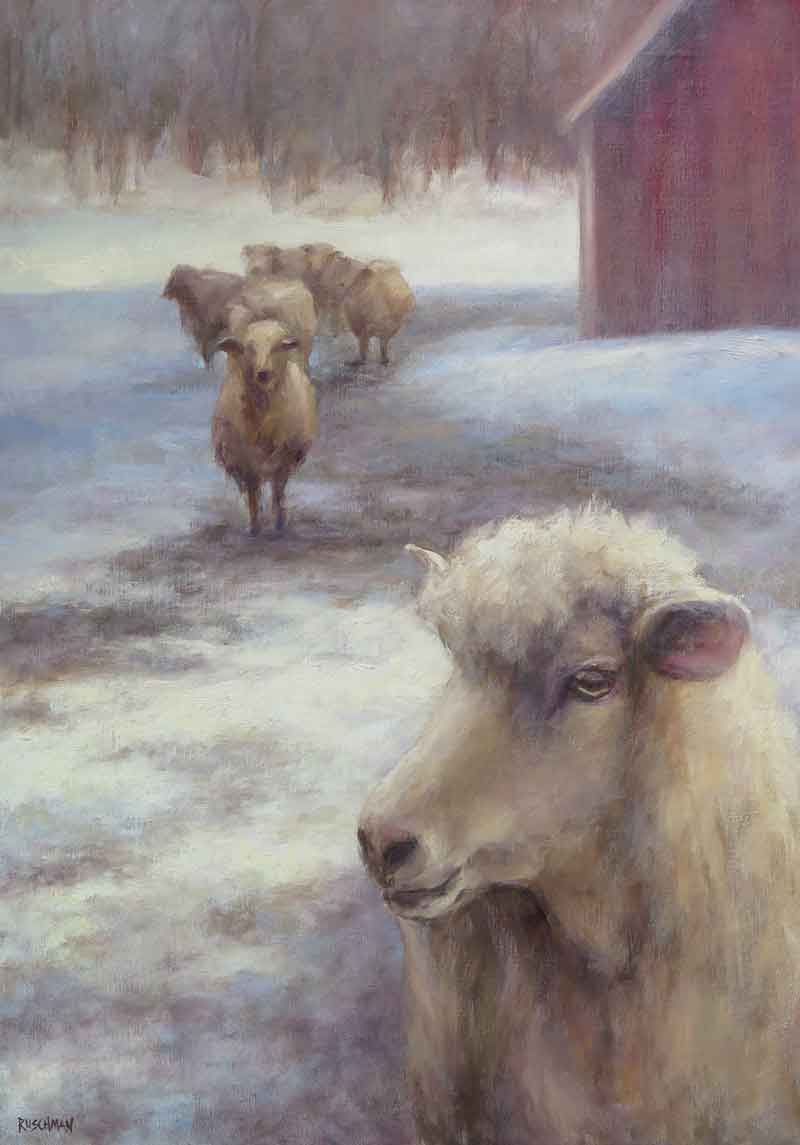 During the tour, Pamela will do ongoing oil painting demonstrations.