Solace Studio
10242 Schoenemann Road
Mazomanie, Wisconsin 53560
608.630.4755
I will set up my gallery and outdoor demonstrations in my pole shed (as I did last year).
The pole shed has open air access and is fully accessible for wheelchairs.
We use the pole shed as a garage, so our paved driveway leads directly to the shed floor.
We keep our driveway clear so as to afford direct access from the ample and level street parking.
We had several folks who visited last year with wheelchairs and mobility impairment.
They made positive comments on the ease of accessibility.
Credit Cards are accepted.
About Pamela and her art:
Pamela Grabber, born in Connecticut and raised in the town of Lebanon, received her Bachelor of Fine Arts degree at the University of Connecticut.
After raising a family with her husband, John, she became a working artist in 2017.
She has studied painting with Kathleen Heinen, Cynthia Quinn, Jan Norsetter, Mark Boedges, Christine Lashley, and Lori Putnam.
She paints from Solace Studio in her home in Mazomanie, WI and wherever her travels take her.
Pamela states: "Whether it's vegetables and flowers grown in my garden, familiar domestic objects, or landscapes I visit, my personal connection to those things is what inspires me.
I'm especially interested in capturing my place in time through the medium of paint as I explore the timeless images of garden, beach, forest, field, or sunset.
My college degree is a BFA in Printmaking.
It could be said that I paint like a printmaker, since I layer glazes of color much like the process of printmaking.
Relax, behold the beauty in Creation.
Enjoy this peaceful moment.
Contemplate the light.
This is the meaning of my paintings!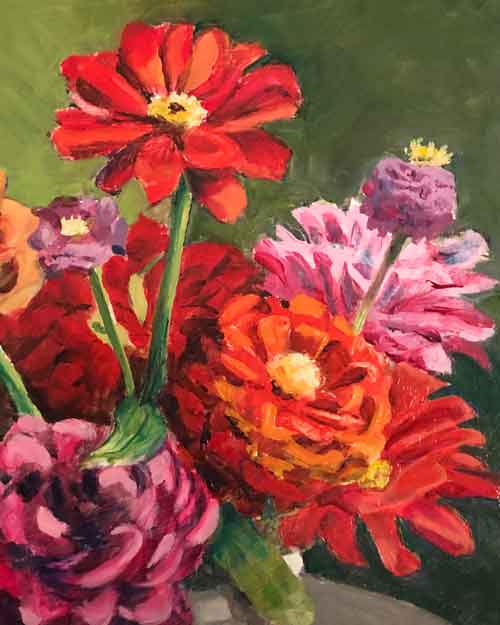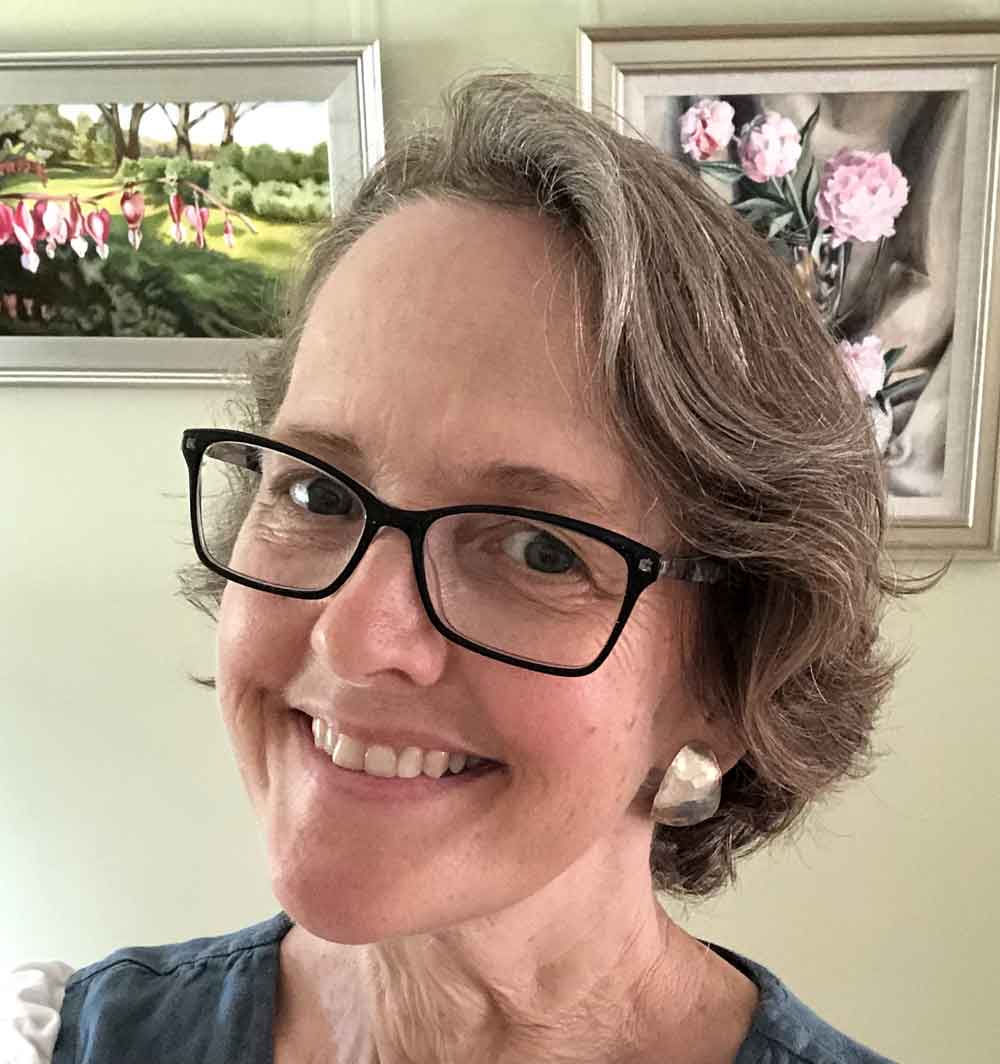 During the tour, Pamela will demonstrate the alla prima approach with a still life set up in her pole shed. Weather permitting, she will set up a plein air demonstration in her yard as well. She also will display a series of paintings which demonstrate the grisaille technique step by step, which is the technique she uses for larger studio pieces.