Painter, Pamela Grabber joins the Spring Art Tour for 2021
Please welcome Pamela Grabber to her first year on the Tour!
"Whether it's vegetables and flowers grown in my garden, familiar domestic objects, or landscapes I visit, my personal connection to those things is what inspires me. I'm especially interested in capturing my place in time through the medium of paint as I explore the timeless images of garden, beach, forest, field, or sunset…"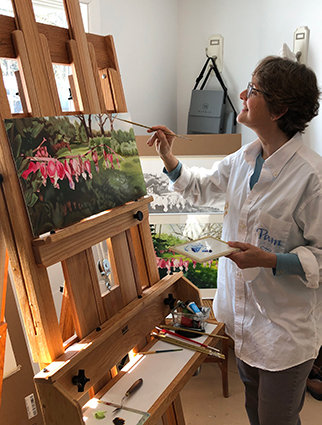 Grabber has been painting full-time since 2017. Here is The West Glories,  from her website, below. You'll be able to see her work in person this June 4-6 at the Spring Art Tour!
The West Glories, oil on panel, by Pamela Grabber