John Pahlas back for Spring Art Tour 2021
John Pahlas is back for the Spring Art Tour for 2021!
Pahlas is busy creating spectacular giant installations and tiny beauties that you'll be able to see in person this June 4-6 at the Spring Art Tour!
On Social media he recently posted about an exhilarating, intense, and somewhat stressful (no one got hurt!) installation of a giant heron at K & A Greenhouse. Check it out:
Thanks so much Angie & Chris of @ka_greenhouse for providing me with yet another fun and challenging project! As the truck backed in to prep for unloading the heron Angie said, "this must be kind of sad for you to say goodbye to a sculpture you've worked so much on"… and I can't remember exactly how I replied, because I was so FULL to the brim with excitement to have A)successfully gotten the beast out of the bay with only a minor setback to the garage door (which thankfully didn't take too long for the garage door guys to fix) And B)successfully gotten it loaded onto the truck with ease and zero injuries to anything or anyone.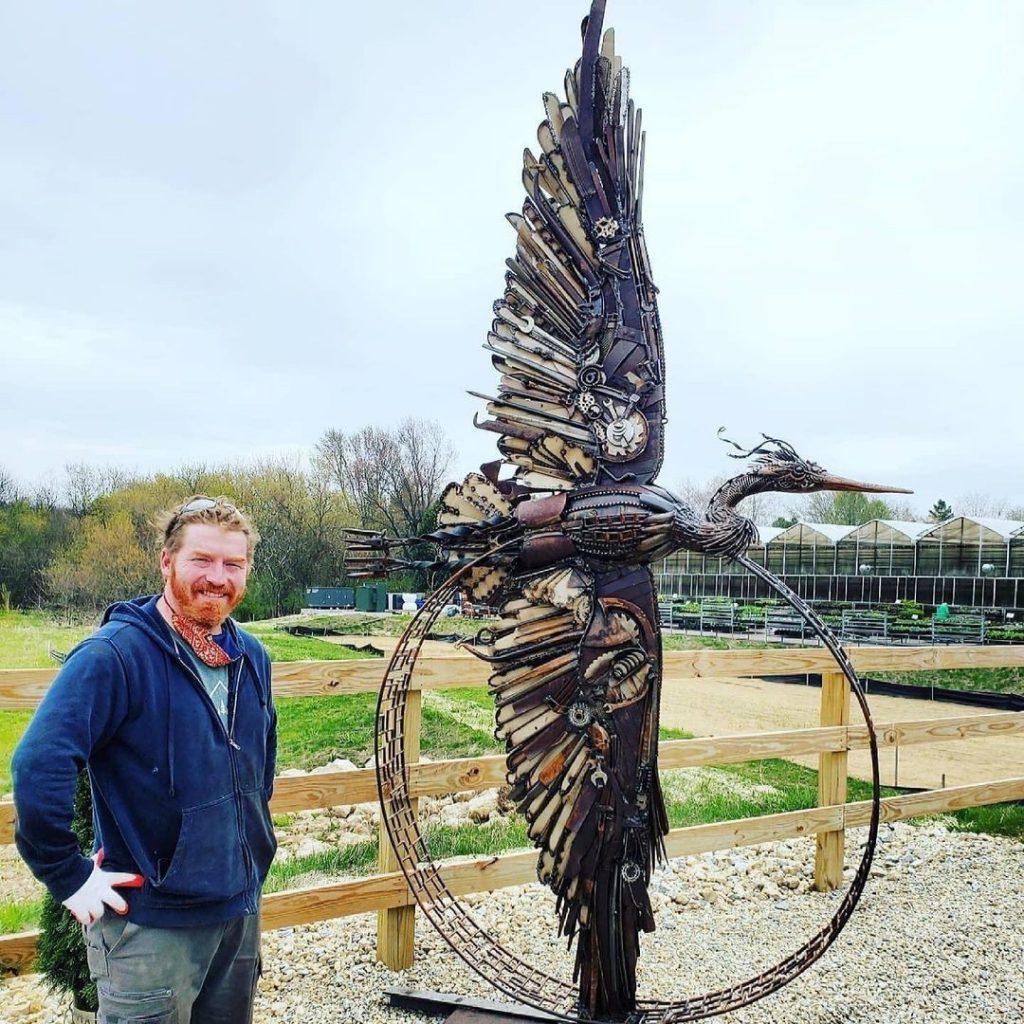 And after getting it in its place and to hear the immediate responses from everyone at the greenhouse… there is no way I could feel sadness! I create art to share it with others and with each custom project I am encouraged to go that extra mile and share bolder visions through the infinite possibilities held within salvaged rusty steel! I did put my heart and soul into this heron, and to be able to share that with others is the entire reason I make art. Step into the greenhouses at K&A… and you will see they put their hearts and souls into those plants too! This current time in history, we need to share our heart n soul energy on unprecedented scales!! Step up and stand tall to accept the challenge! What a great project, onto the next!!
See Pahlas' fabulous BIG and small steel sculptures
during this year's Spring Art Tour, June 4-6. Meanwhile, see a preview, get tour information and more at his Spring Art Tour Artist page!