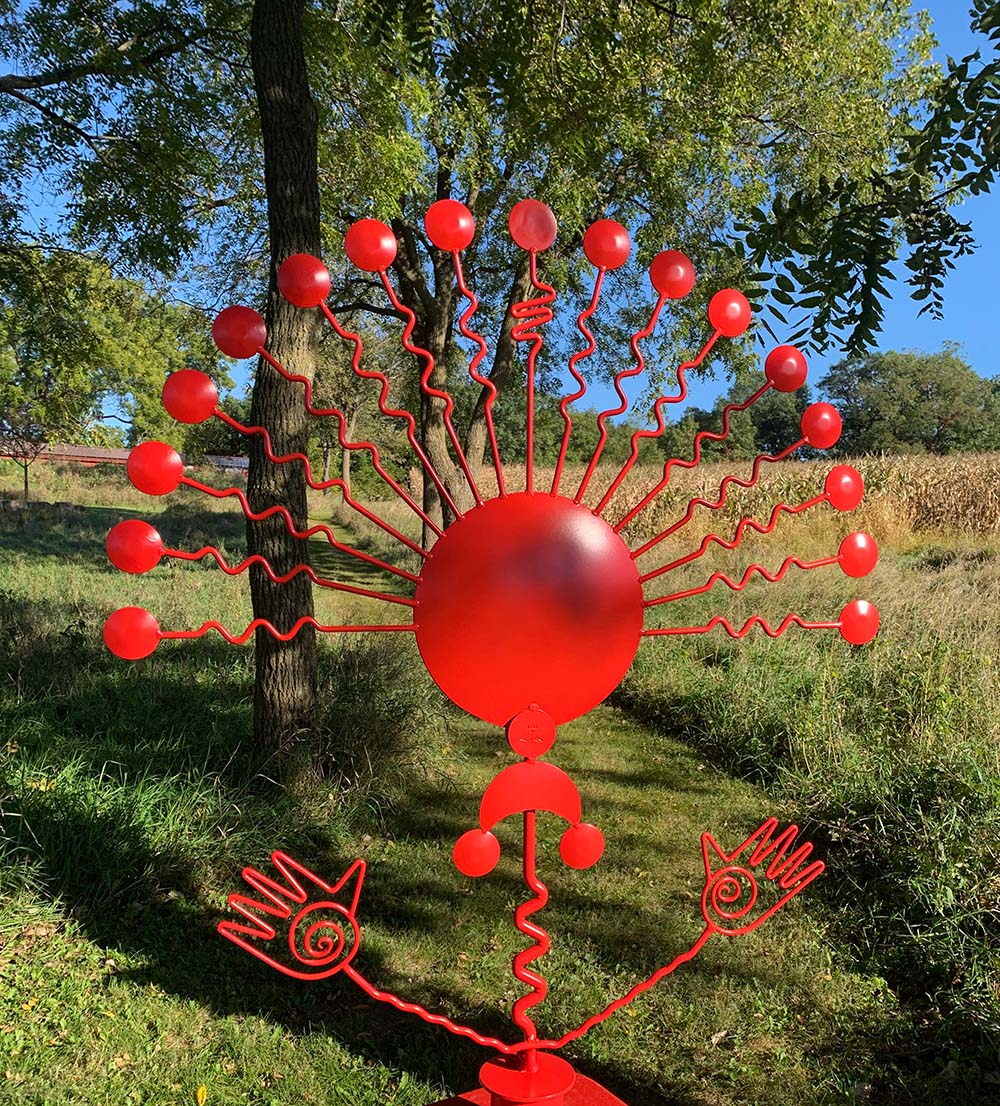 Metal Sculpture, Hot forged and fabricated steel garden sculpture
Nana Schowalter-Sculptor
N-9075 York Center Road
Blanchardville, Wisconsin 53516
608.523.4750
The garden sculpture collection will be displayed throughout perennial gardens in a beautiful rural setting.
Credit cards are not accepted.
A passionate gardener specializing in outdoor sculpture since 1990, the artist's fascination for images of ancient cultures and natural forms is reflected in the garden Spirit Collection. Using a combination of hot forging blacksmith techniques and welding processes, these pieces range from functional to inspirational.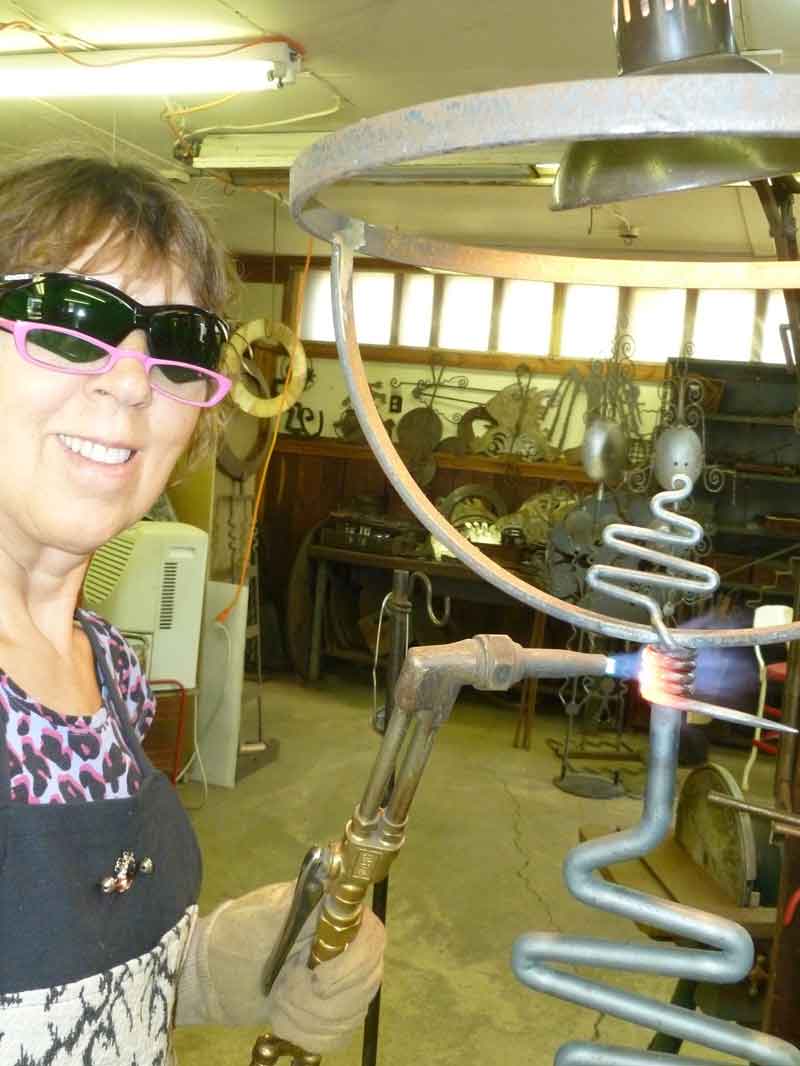 Forging techniques with clay. Digital images of forging and fabrication processes.