Nana Schowalter-Sculptor
N-9075 York Center Road
Blanchardville, Wisconsin 53516
608.523.4750
Ample parking.
Slight grade change walking across mowed lawns.
A few steps up into well illuminated and comfortable farm out buildings.
Comfortable mowed trails available for enjoying 82 acres of restored prairie, oak savannah, and woodlands.
Credit cards are not accepted.
A passionate gardener specializing in outdoor sculpture since 1990, the artist's fascination for images of ancient cultures and natural forms is reflected in the Garden Spirit Collection.
The pieces range from functional to inspirational works of art.
This collection of sculpture for home or garden is made of forged and fabricated steel, integrating some copper & brass.
Hot forging techniques of the blacksmith and modern fabricating processes are combined to create the Garden Spirits.
They are finished with weather resistant paint suitable for indoor/outdoor placement.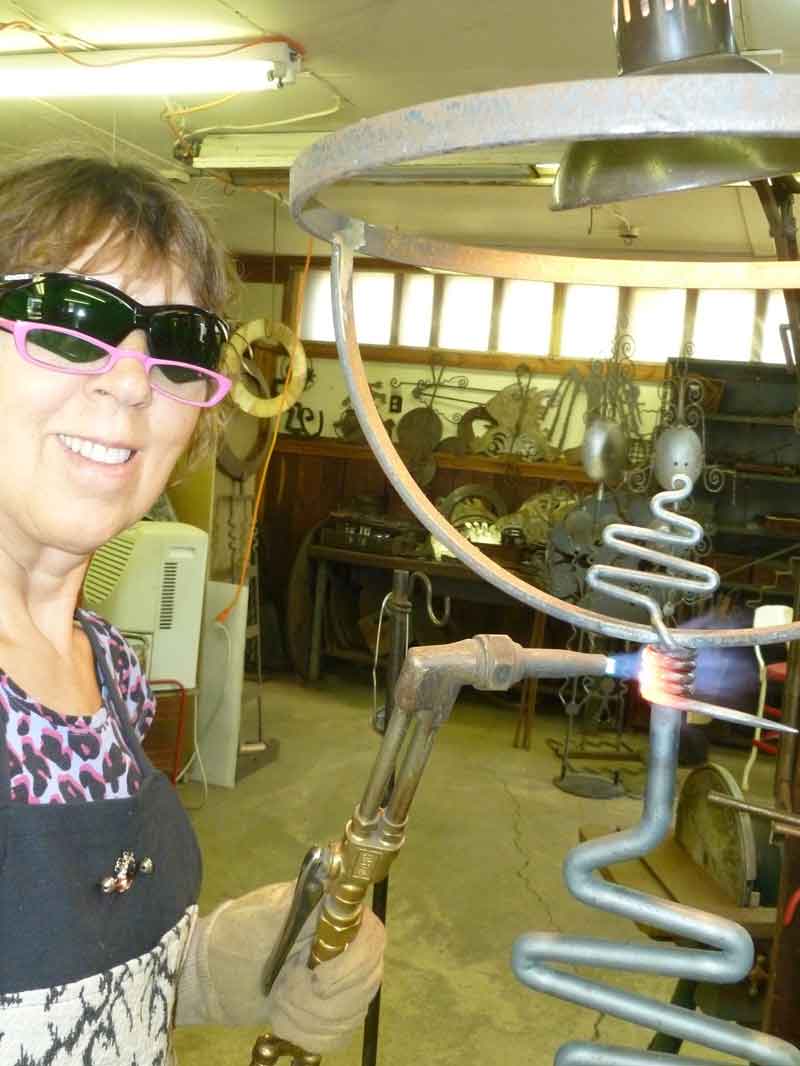 During the tour, Nana will practice forging techniques with clay and present digital images of forging and fabrication processes.