L. Proctor Ironworks \ Luke Proctor Blacksmith
1755 State Road 92
Mount Horeb, Wisconsin 53572
608.445.7479
Long gravel driveway, Studio entrance is at ground level.
Inside the studio is flat and even concrete.
Credit Cards are accepted.
I use traditional forging techniques and joinery to create contemporary work.
I start with raw metal and heat it in the forge.
I then use a pneumatic power hammer and hand hammers at the anvil to shape and bend the material.
I have made the majority of my tooling, I use different tool steels for hot cutting chisels, slits, drifts, punches and hammers.
The style I have developed is in part inspired by the use of industrial forging tools used in an unconventional manner to shape and push the metal gaining length, width and texture at the same time.
I focus on keeping clean lines and forging every part of each piece to shape the metal hot.
The joinery becomes an aesthetic part of the piece, a focal point, it represents hard honest work that is thought of to be sophisticated in its simplicity.
I was born in Stoughton WI in 1978, the youngest of four children.
I have always enjoyed making objects and working with my hands.
As a child, like most kids I used to love to draw, spending hours on each drawing in a note book. This led to an interest in 3-D art in middle and high school.
After spending four years traveling and living in the western United States I came back to WI.
Enrolling in the welding program at MATC and staring work at the studio of another artist blacksmith, my career exploring the possibilities of metal had begun.
Now nearly 20 years later I have developed a very unique body of work that has been displayed and acquired by private and corporate collections across the country.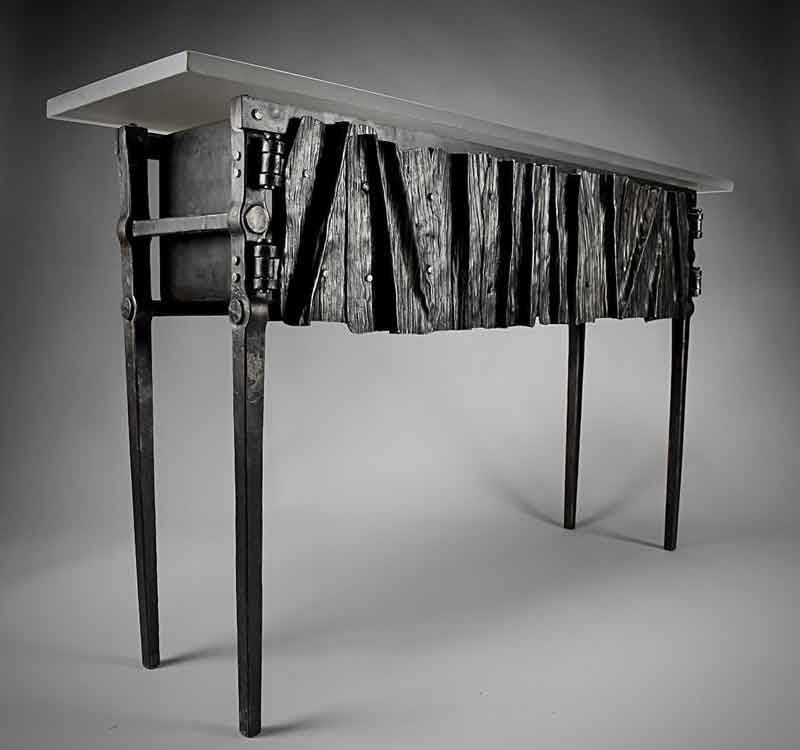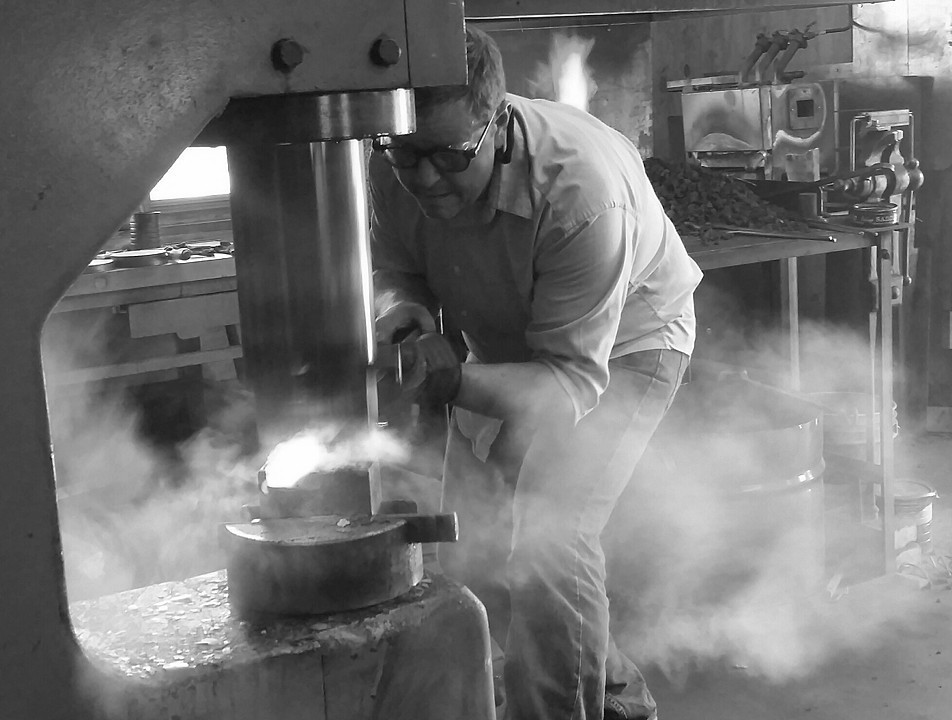 I will be working on a furniture piece, the forges will be running and many techniques will be covered over the weekend.