Luke Proctor returns to the Spring Art Tour for 2021
Welcome back Luke Proctor to the Spring Art Tour for 2021!
Proctor writes on Instagram from the Winter Park Sidwalk Art Festival (see amazing piece and award below): "Trying to represent for all the blacksmiths, being considered as art blacksmithing is still in its infancy in my opinion, lots of us are trying to change that so many of you are doing an outstanding job."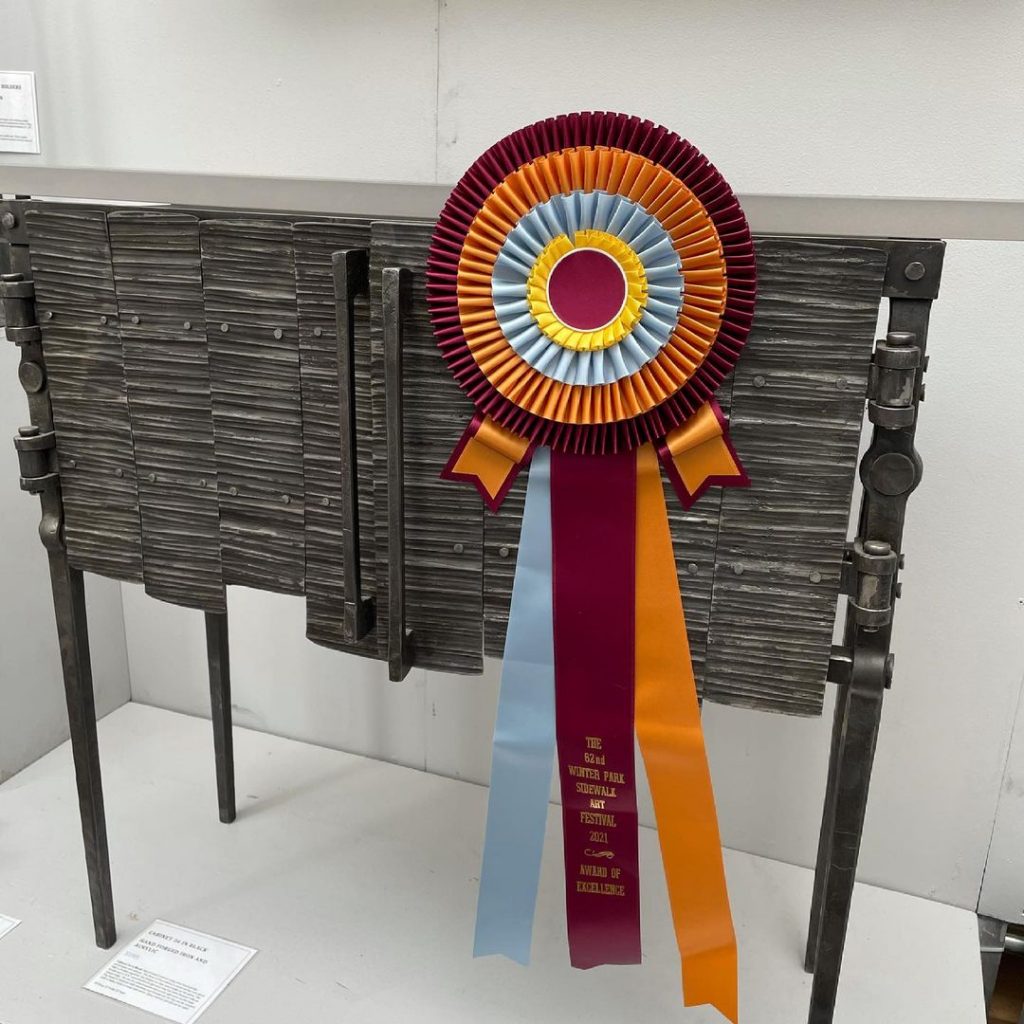 See Luke Proctor's work
during this year's Spring Art Tour, June 4-6. Meanwhile, see a preview, get tour information and more at his Spring Art Tour Artist page!