2D Mixed Media, Watercolor, Acrylic, and Oil painting. Mixed Media and Collage
Luci Shirek Artist
1010 Hillcrest Road
Black Earth, Wisconsin 53515
608.504.6228
Entry to Studio and Gallery are on ground level, with doorway near the garage.An additional Gallery is on the middle level of this tri-level home, 9 steps up inside.The studio is located near the top of a hill with parking on the hill, saving handicap parking in driveway.
Credit Cards are not accepted.
Creating art is my passion.My face glows when I have a paintbrush in my hand and my mind is a whirlwind of ideas.For me, art ideas are everywhere.As I pick up leaves on a walk, photograph old buildings in a field , or contemplate a weekend getaway, these images now turn into artwork.My artwork has always been both realistic and abstract.Some art turns out as realistic as a photograph or as abstracted as just shapes.I love to work in both forms; I need both the structure and the spontaneity.As a creative person, I cannot work in only one medium. Although my focus is on watercolor painting, I also work in oil, acrylic, mixed media and collage.
My many years of teaching watercolor for Madison College Continuing Education has now ended. I now teach freelance watercolor classes.
I thoroughly enjoy teaching and a "thank you" makes me smile. I also belong to numerous art groups.
I need all aspects of art to keep me inspired!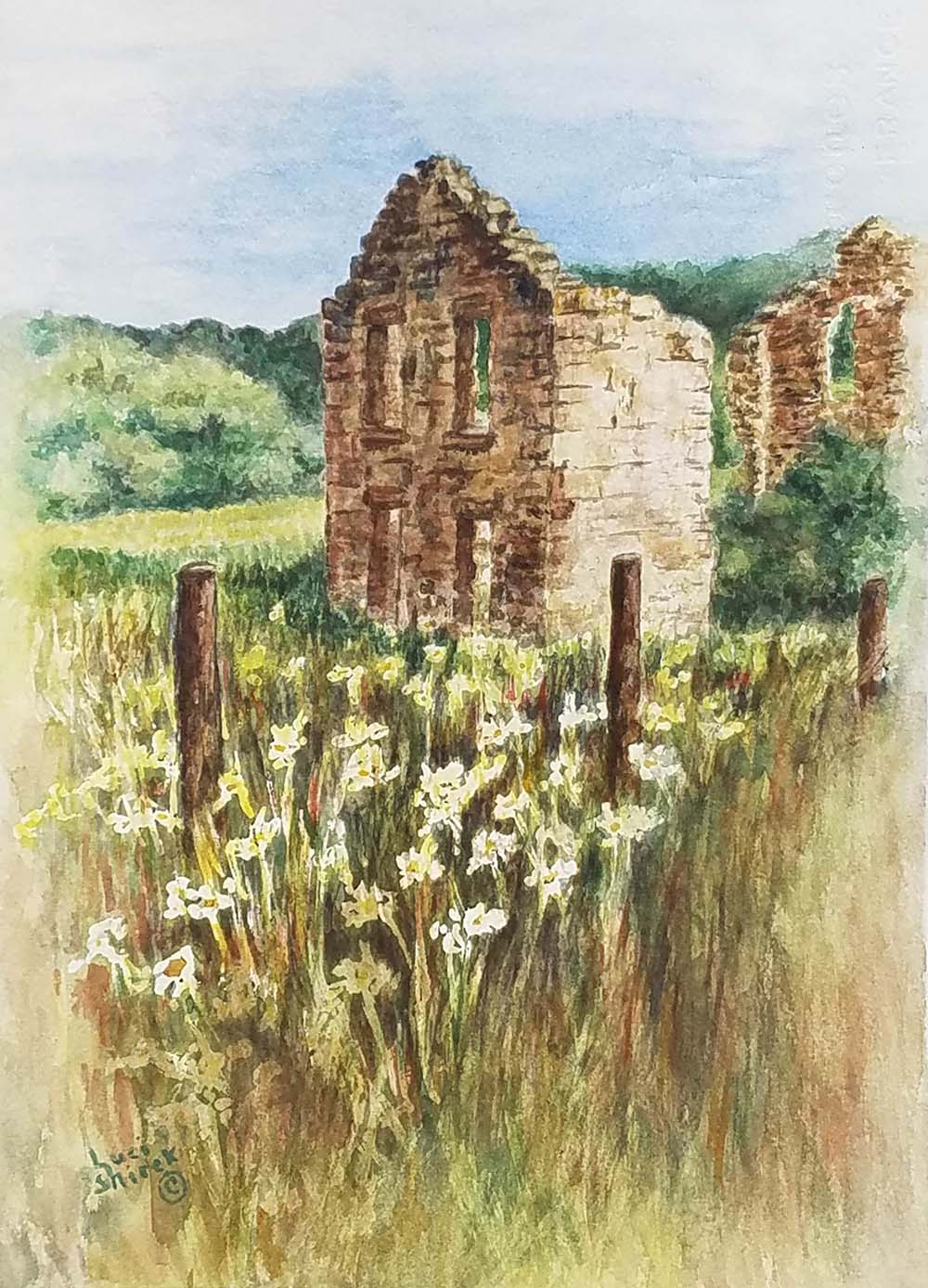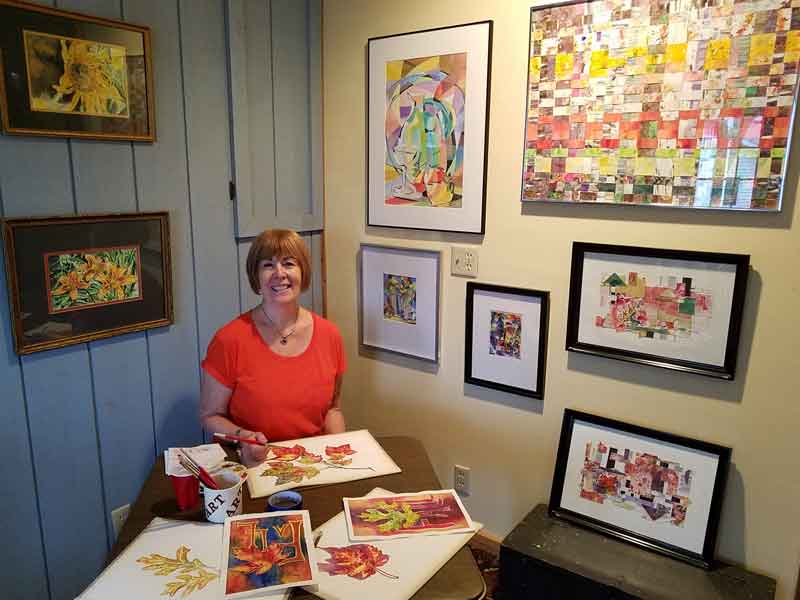 During the tour, Luci will demonstrate watercolor painting each day using color theory and various watercolor techniques with visitor questions encouraged.