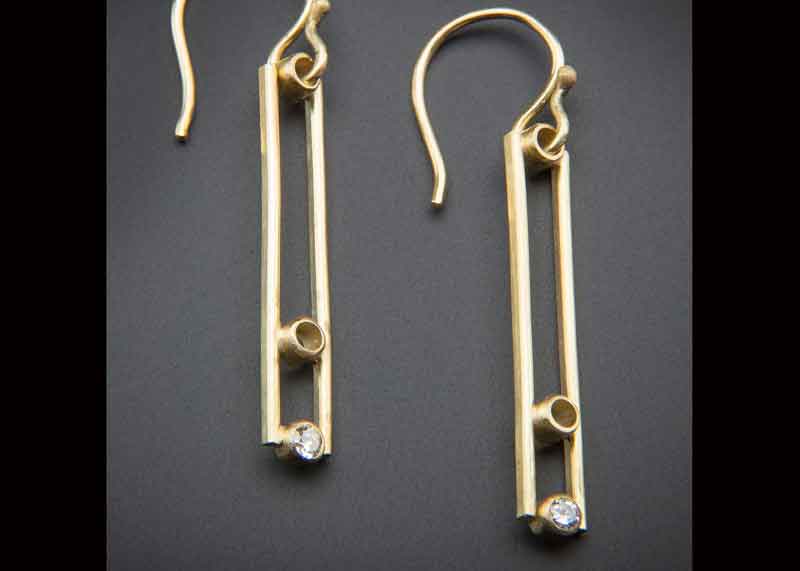 Kerri Shannon/Fine Art Jewelry
4996 County Highway P
Cross Plains, Wisconsin 53528
608.616.0813
Plenty of parking, wheelchair accessible, smooth ramp up to the barn entrance.
Credit Cards are accepted.
Each piece of jewelry is handcrafted in my Madison, Wisconsin studio.
I begin each piece by sketching and using 3D models to explore design ideas, texture, and metalsmithing techniques.
And then I get to work in my studio.
A few years ago, I began working in a series.
Over time, my series have evolved.
The concept behind each piece in a series may be the same, but specific patterns, shapes, and materials differ—so you can see they become variations on a theme.
During the tour, Kerri will provide a straight forward demonstrations of ear wire construction, stamping patterns into metal using steel block, pliers, hammer, stamps.