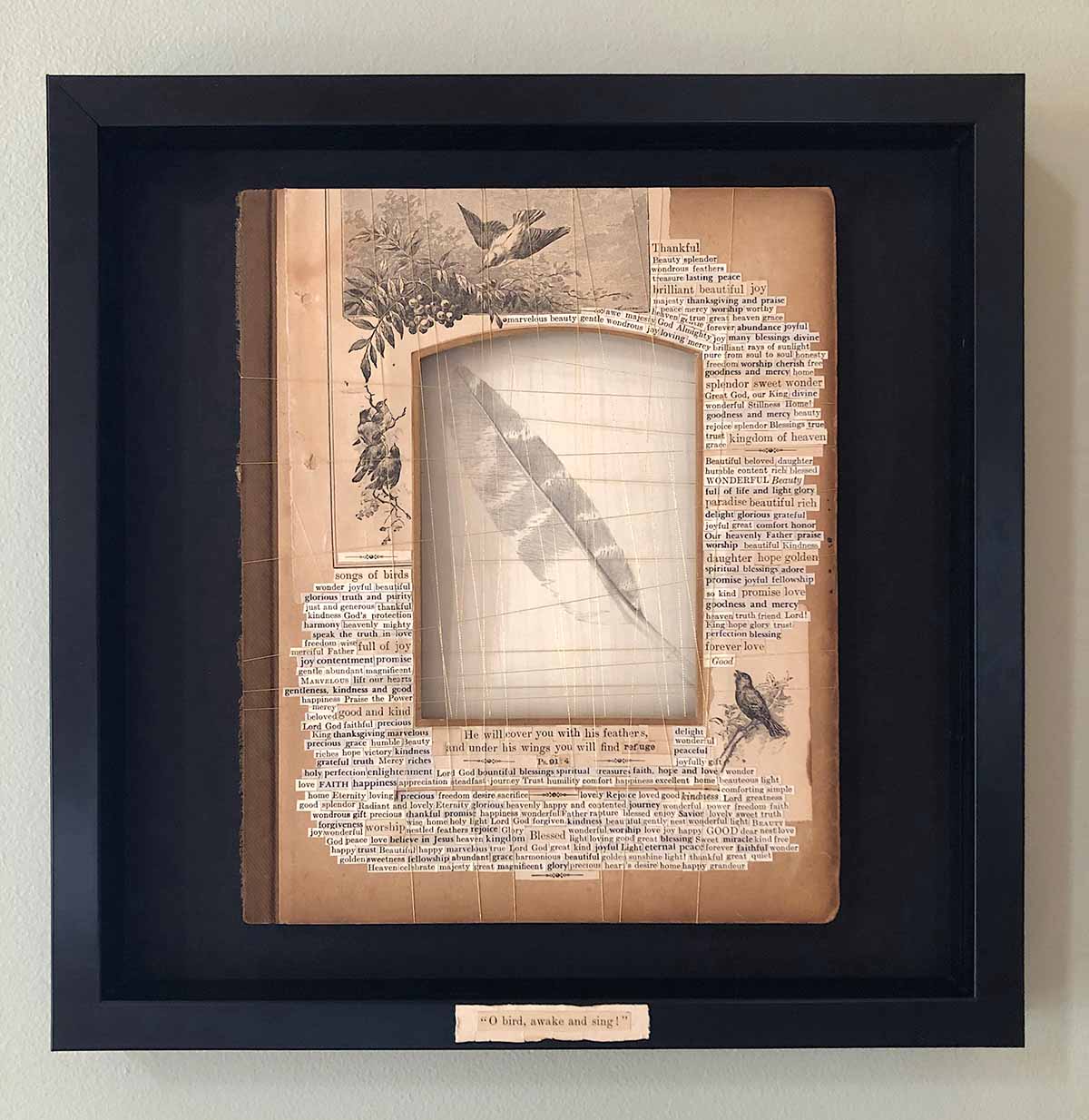 See Jane Design
@Nesja Press
307 Green Street
Mount Horeb, Wisconsin 53572
608.215.8958
I will be set up at Nesja Press/Christy Nesja's home. The address is 307 Green Street, Mount Horeb, Wisconsin 53572.
Credit Cards are accepted.
My career had been being a professional working in printed visual arts in design studios and corporate design firms for almost 40 years. I'm now approaching my artwork with a new concentration, expressing my gratitude for the blessed life I lead. My faith leads me to reflect and express what I experience day to day. Living on 15 wooded acres, nature and wildlife surrounds me. The beauty I see inspires me. The assemblages I create express the range of emotions I feel every day. My hope is to draw others in and encourage them to slow down, also reflect, and ultimately enjoy the glory all around us.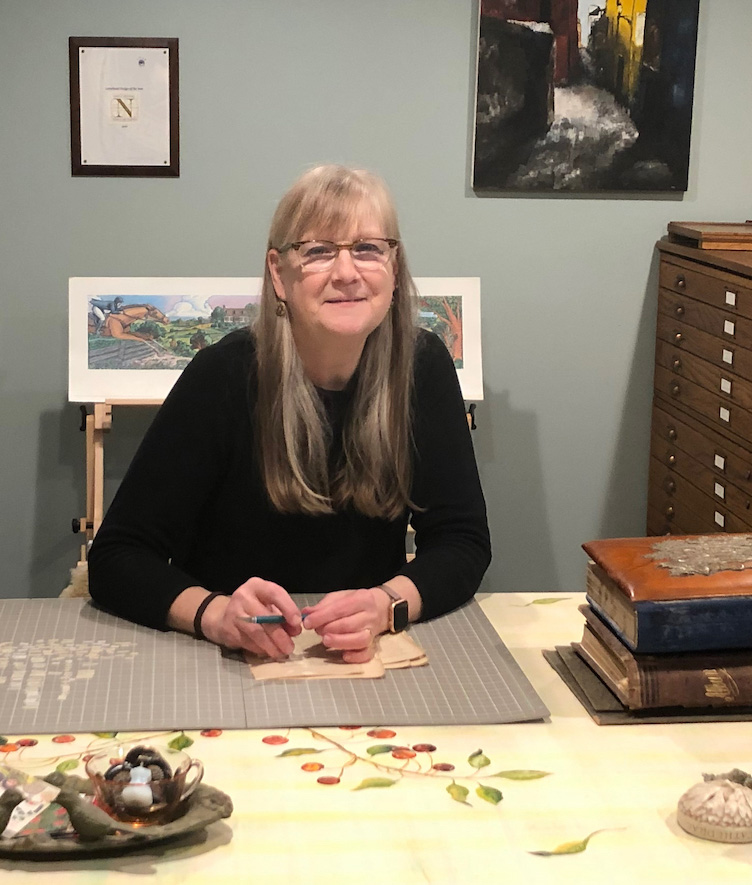 My process is meditative and worshipful. Detailed and precise. I pursue a concept or a concept comes to me. I start looking through old books I find in used book stores or antique shops, page by page, carefully cutting and collecting words that support my concept. Next step is gluing and placing each word with an Xacto knife. I start by centering either a word or a verse, and I let the rest of the placements happen as I work through my piece. Each assemblage evolves differently and is unique, inspired by where I live and my gratefulness for the beauty that surrounds me.