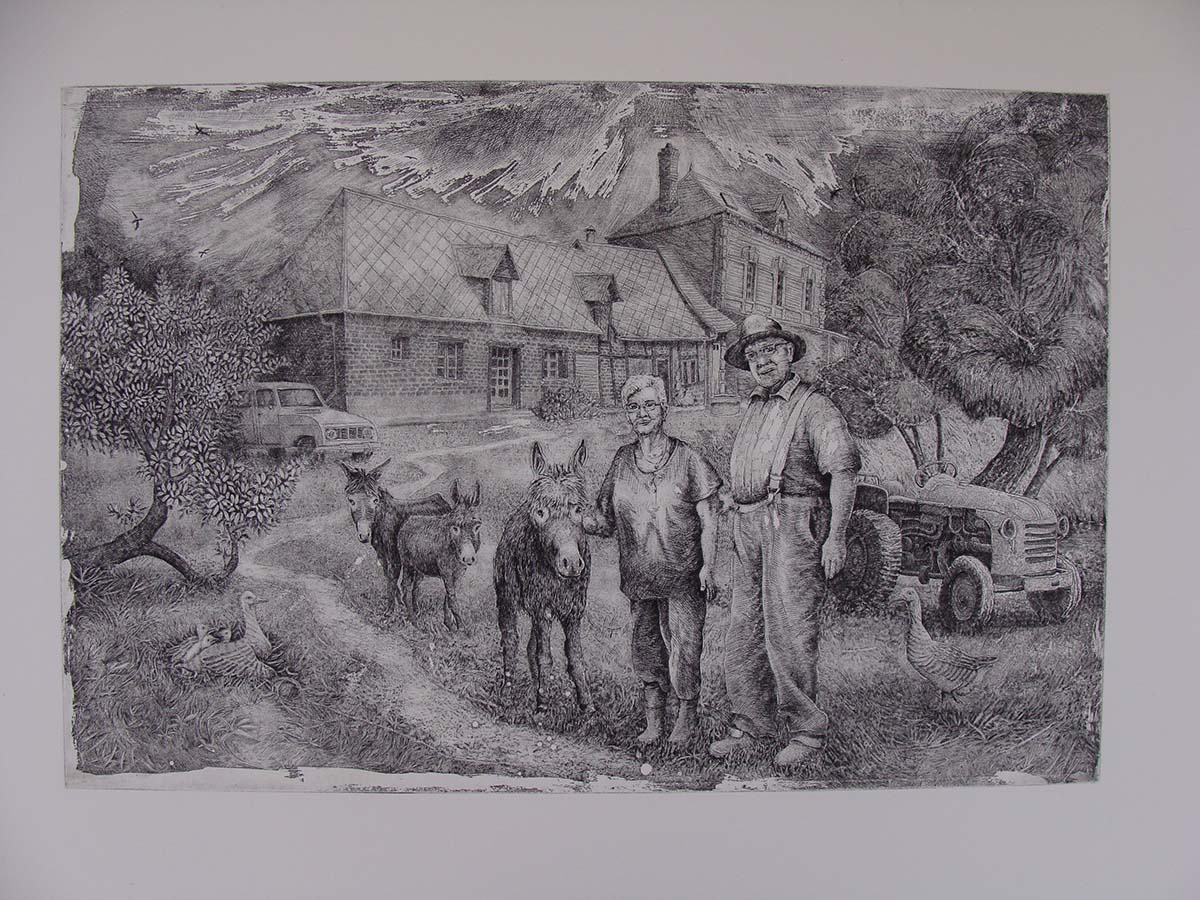 N9075 York Center Road
Blanchardville, Wisconsin 53516
608.665.3979
Credit Cards are not accepted.
About Dominique and his art:
Dominique Taquet, born in Normandy, France, studied drawing at the French Beaux Arts school in Rouen, studied painting (Sumi-E) in Japan and printmaking in Atelier Montparnasse in Paris.
Taquet moved to Madison in1998 with his family and is currently working with his favorite medium : printmaking (both intaglio and relief), to depict local scenes that trigger his interest.
"I am attracted to non-sterile environments, where different textures are bathed by dramatic light contrasts". The love of trees, colorful people and older neighborhoods provide the main subjects for his prints.
Printmaking also allows him to pursue his passion for drawing. Line work and contrasts are often rendered by etching or engraving copper or zinc plates, and colors are printed from carved woodblocks (oak, maple, cherry woods).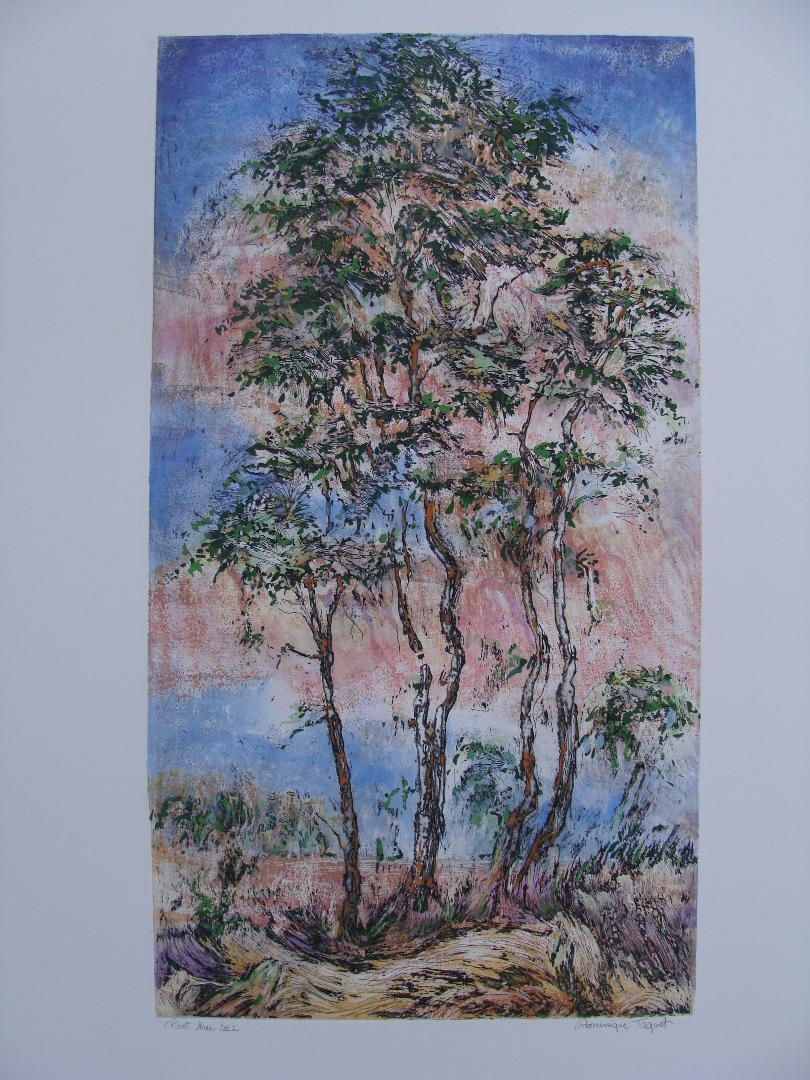 Will bring copper plates, carved woodblocks and poster board with pictures to explain the process.