Nesja Press
307 Green Street
Mount Horeb, Wisconsin 53572
608.228.1375
Our studio is located in our home on a walkout basement level. There are two entrance options:
1) Park on Green Street or in our driveway and enter through our home's side door.
You'll walk down two steps outside, and six steps inside to reach the studio level.
2) A ground level entrance is available on the back side of our home on Highland Street.
Park on Highland Street, walk across the grass to the studio doors and up one step into the studio.
Credit cards are accepted.
About Christy and her art:
"Christy (she/her) earned a BFA with a concentration in graphic design from UW-Stout in 1991.
She has a love for typography and relief printing.
"Stepping into my studio is like taking a step back in history.
Using moveable wood and metal type, I'm passionate about preserving the artistry and craftsmanship of hand typesetting and letterpress printing.
I enjoy bringing new life to vintage type and images through fresh combinations and compositions.
I love playing with color and printing ink to paper.
My collection of early to mid-twentieth century ephemera inspires me, as does nature, my faith and the people I meet.
I strive for designs that will bring a smile, lift spirits and encourage the world to be kinder, more connected and joy-filled."
Paul (he/him) earned a business administration degree from UW-Stout in 1990 and is a talented writer with a keen sense of humor.
For fun he likes to enter cartoon caption contests and has won a number of the contests including The New Yorker contest.
"Nesja Press for me is the best of two worlds.
I can help run the business side of it and I also get to have fun writing copy for some of the wonderful creations Christy comes up with.
We're like peanut butter and chocolate, two great things that are even better together!"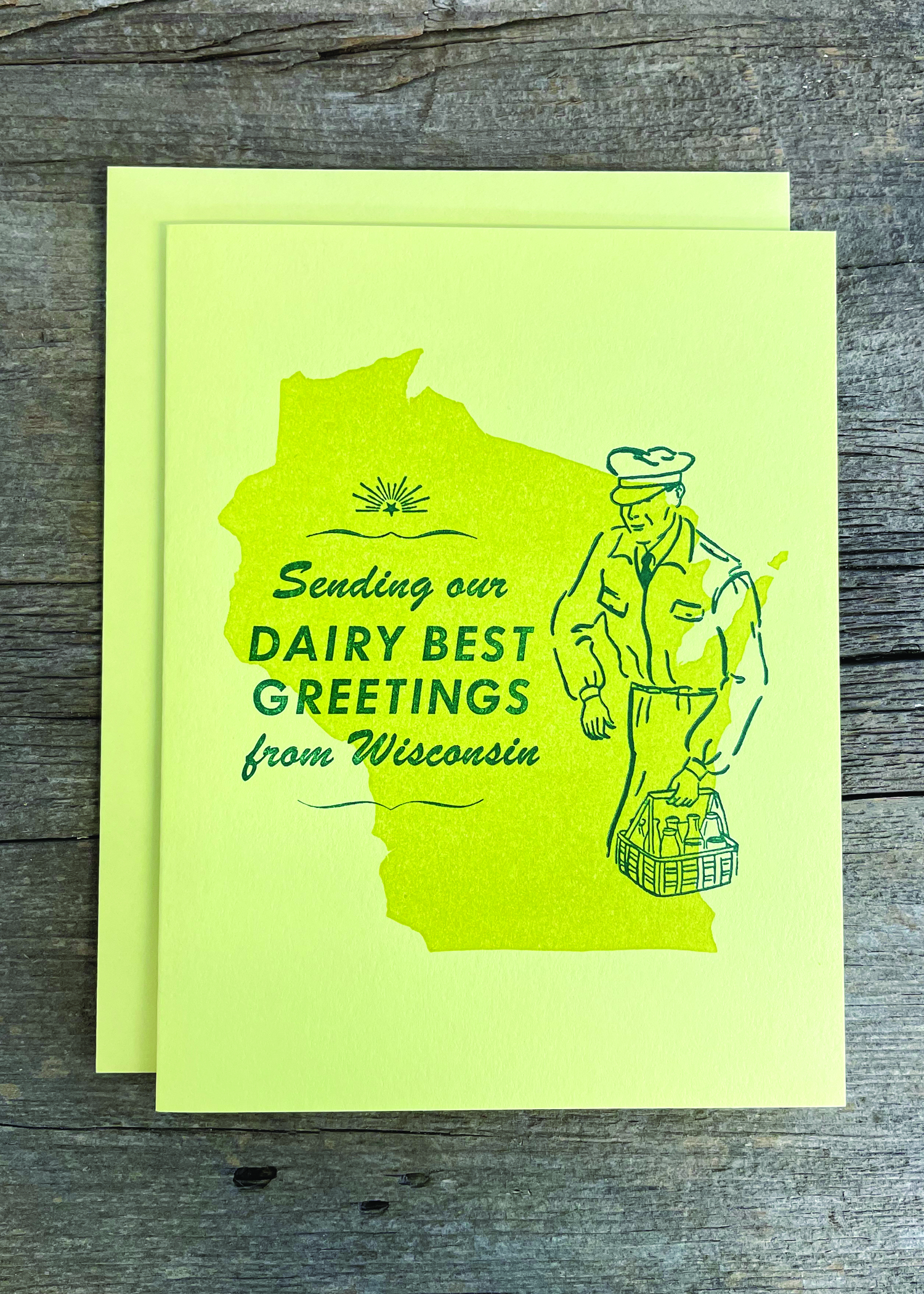 Christy will be demonstrating the fundamentals of traditional hand typesetting and letterpress printing.
Using a pre-designed type lock-up, studio guests will be invited to pull their own print with Christy's help and instruction.