Charles Mead Print Studio
3831 County Road K
Barneveld, Wisconsin 53507
262.313.7388
It is a gravel driveway off Highway K, south of Hwy 18/151.
The driveway is shared with two other visible homes.
Keep center when the driveway splits.
Our studio is on the ground level of the house.
Credit Cards are accepted.
About Charles and his art:
Charles Mead is a printmaker and craftsperson who currently lives in Waukesha, WI.
His subject matter primarily stems from humankind's relationship with nature.
His work looks to mythology and traditions that help people explain and strengthen those relationships to the natural world.
Charles frequently depicts animals and plants that hold symbolic meanings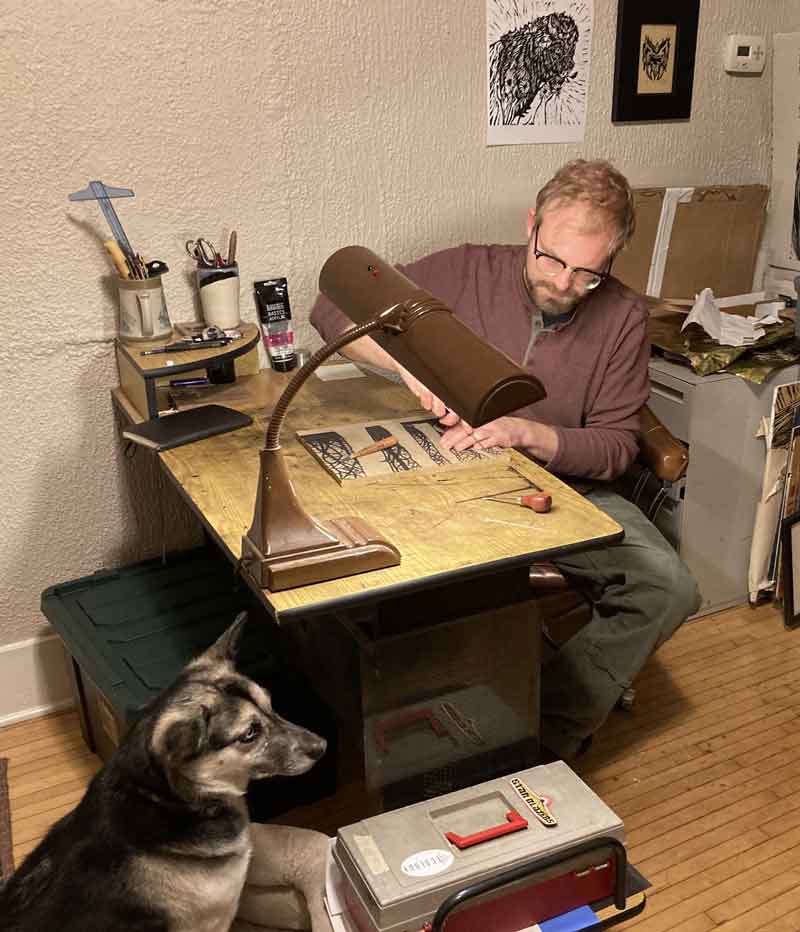 During the tour, Charles will use blocks inked and printed by hand using a baren as a demonstration. Viewers will be see the process of transferring the ink from the block to the printed image on paper.