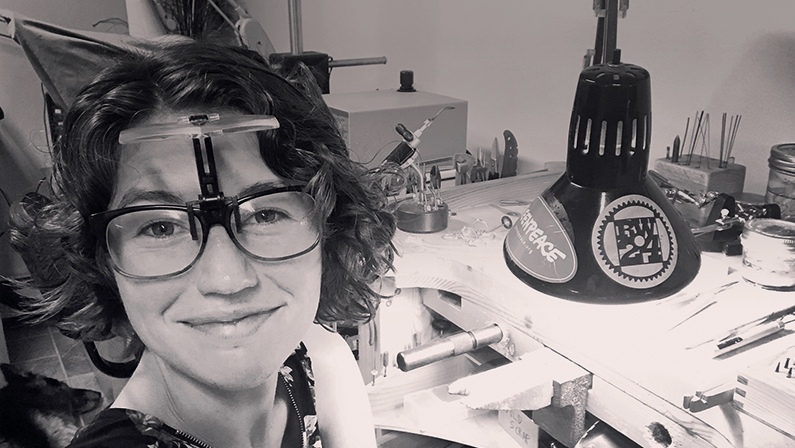 Welcome Ivy Klarer to the 2021 Spring Art Tour
Ivy is making lots of new work for the spring art tour!
In addition to metal and jewelry, she loves to work with other materials and make functional objects and sculptures. In this video she is inlaying silver into walnut to make custom cutlery rests that will have a brass rod across the top.
Time-lapse of inlaying silver roman numerals into walnut