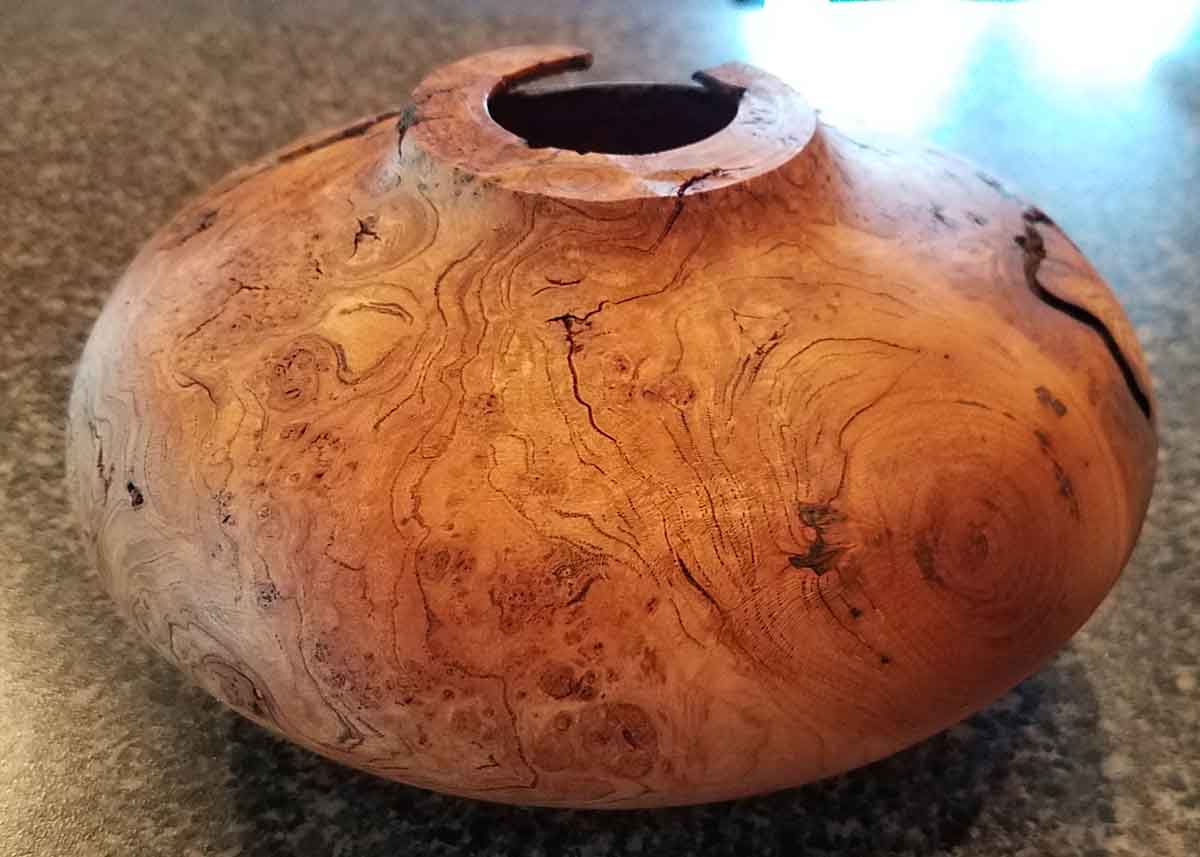 Bob's Bowls
N9075 York Center Road
Blanchardville, Wisconsin 53516
608.347.5496
Studio setting will be in a restored barn. There are irregular steps leading to the gallery. There is a hand rail.
Credit Cards are not accepted.
"I was born in NYC 1946.
Graduated from UW Madison June 1967, BS Geology. Worked summers as carpenters helper.
Worked in NYC in advertising and film  June 1967-Sept. 1968
Took over Postville Blacksmith Shop March 1969. Shop had been in business since 1856 with metal and woodworking equipment.
Started second business in 1975- Postville Sawmill.
Expanded metal shop in 1990.
Sold Blacksmith shop to Ryan Seidler June 2021.
Married to Nana Schowalter. Have two children and 4 grandchildren.
I have been a self employed craftsman in metal and wood for 53 years, mainly working on architectural projects for architects and home owners. After selling my business in 2021 I started working on functional and decorative smaller items such as wooden bowls, rustic furniture , whirligigs, weathervanes and sculptures.
I have been fortunate to have met mentors that have passed on their tips and advice. Some has been about technique, some has been on life. Harry Nohr of Mineral Point gave great encouragement when I first started. Francis Whitaker of Aspen and Otto Gust of Danbury CT. were very influencial in shaping my metal workig knowledge. Al Felly of Madison was a business mentor and friend. I modeled my shop on a business I worked at in Essex England owned by Ken Miller while on a craftsman's journey in 1985.
My personal taste is for simple utilitarian objects that are to be used and handled daily. Ocassionally I find exceptional pieces of wood that become more sculptural objects. The whirligigs are just for fun."
I feel lucky to live in the Driftless area with endless acess to local timber. Also I think the beauty and peacefulness that surrounds me is reflected in my work.
Looking forward to meeting you at the 2023 Spring Art Tour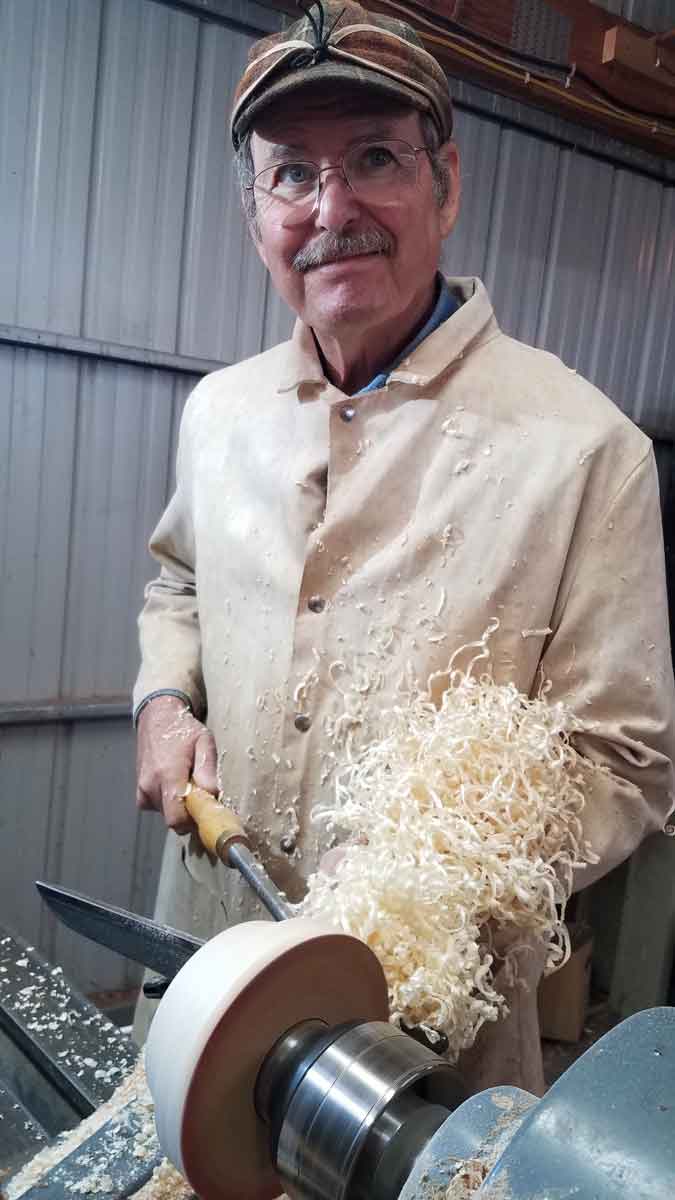 I will discuss the craft of woodturning and hope to have a lathe for live demonstrations.