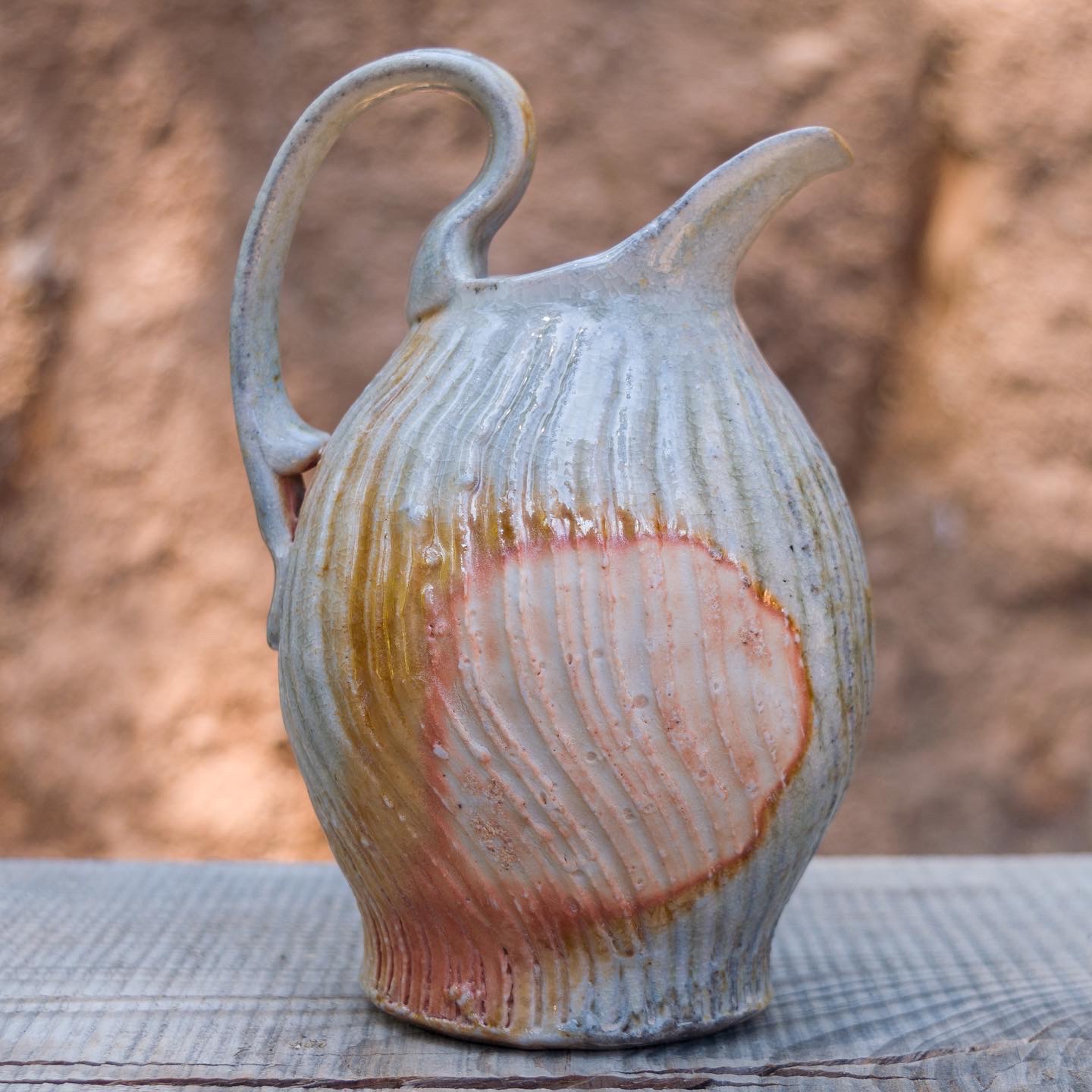 Ceramics, Wood fired and electric fired stoneware and porcelain
Andrew Linderman Pottery
402 Dalogasa Drive
Arena, Wisconsin 53503
715.529.0072
I have street ample street and some driveway parking. My studio is in a detached 2-car garage so it is ground level and accessible, although there is some lawn to traverse.
Credit Cards are accepted.
About Andrew and his art:
As a chemistry teacher turned potter with midwestern roots, functional ceramics make sense to me. My experiences growing up and breaking bread with friends and family have left me with an abundance of fond memories and desire to make earthy, comforting and slightly whimsical pottery.
The pots I create are intended to bring artwork into daily living while enhancing the interactions between food, drink, people, and their community. As a craftsperson, I endeavor to create highly utilitarian wares for people to use, touch, see, and experience on a consistent basis.
My forms are loosely inspired by the natural world. Just like all oak trees are distinguished from any other species in the forest, each tree is also unique unto itself. I find beauty in the diversity that handcrafted works bring into our assembly-line culture.
The realm of function gives me parameters in which I can explore the purpose and utility of each form and how handmade ceramics augment everyday experiences. By considering how the forms are interacted with I strive to help the user get more satisfaction from commonplace occasions.
Food and drink sustain our bodies, but the camaraderie, empathy, and conviviality of good company sustains our souls.  Handcrafted utilitarian wares augment the nourishment of food and companionship at a meal or with drinks, and adds a deeper layer of care and compassion. My pottery ventures to make not only the profound moments, but also the mundane actions of daily living, more artful, cherishable and fulfilling.
I will have a wheel set up and will throw and trim demonstration pots. I will also plan to have a kiln unloading on Saturday and/or Sunday morning.